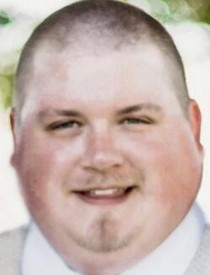 Alex W. Aherin
8/21/1986 — 2/13/2023
Alex William Aherin was born Aug. 21, 1986. He was born and raised in the same house in Genesee, walked across the street to attend kindergarten through 12th grade, and on Monday, Feb. 13, 2023, at the age of 36, he took his last breath and moved to heaven from that same house.
Alex attended the University of Idaho and graduated with teaching certificates in elementary education and secondary English. He did his student teaching at Genesee, and he was a substitute teacher there after he graduated. He loved the school, and all the teachers and staff, and really couldn't envision himself anywhere else.
Alex was so smart and funny. He made us laugh all the time. He drew beautiful pictures. Instead of store-bought cards, he would draw them. He could recite tons of lines from his favorite movies. He loved screamer music, but he also loved Tom Petty and Jim Croce. He loved his buddies and always loved time spent with them for laughs and to talk over serious subjects and solve the problems of the world. He loved playing video games with his friends, some he had known all his life, and some new friends he made online. He was an avid reader and loved the classics. He loved playing guitar. He took a few lessons, but mostly he taught himself the songs he wanted to play. He was passionate when it came to his politics. He wanted people to be kind to one another and to the environment. He was very caring and felt emotions deeply. He did not like crowds and much preferred to visit with people one-on-one or in small groups. He was a great cook and enjoyed cooking for us. Before COVID-19, he needed a reset, so he moved home. We will forever be grateful that he moved back in with us and spent the COVID years here.
He lovingly watched out for, and took care of, his mom and grandpa Messley when they needed his help, always keeping an eye out to make sure his dad wasn't doing something he shouldn't be doing without help.
He loved cats, and they loved him. He grew up with Sam, the cat that gave great hugs and loved to groom Alex's hair when he would let him. He was able to win the heart of one of the wild barn cats. No matter how long it was between his visits to the barn, his buddy was always happy to greet him at the barn door. Even though he had a horrible fear of needles, he felt strongly that COVID-19 vaccinations were necessary, and he managed to psych himself up to get all of his shots and boosters without fainting. Alex had a lot to offer the world and just didn't get the chance to fully leave his mark. Our hearts are broken into a million pieces.
Alex is survived by his parents, Darrel and Michelle Aherin, of Genesee, his brothers, Dan Aherin (Stephanie), Lewiston, and Dustin Aherin (Kate), Salmon & Lewiston, his former sister-in-law Desaree Trower (Matt), Lewiston, his maternal grandparents Nancy and Tom Lightfield, Clarkston, and Lowell Messley, Genesee, his nephews, Cullen, Max and his bonus-niece, London, Lewiston, his uncles, Pat Aherin (Linda), Genesee, Clarence Aherin (Debbie), Texas, Erik Messley, California, and his cousins Jesse Aherin (Jamie), Genesee, Colby Aherin, Clarkston, and Tia Norland (Rusty), Orofino, and his second cousin, Kayleigh Benton (Eric). Alex was preceded in death by his paternal grandparents, Don and Leona Aherin, his maternal Grandma, Carol Messley and his Aunt, Melissa Pierce.
Alex was preceded in death by his paternal grandparents Don and Leona Aherin; his maternal grandmother, Carol Messley; and his aunt, Melissa Pierce.
Vassar-Rawls Funeral Home of Lewiston is in charge of arrangements. Messages and remembrances can be left at vassar-rawls.com.
Please join our family for a memorial gathering at 2 p.m. Saturday, March 18, in the Community Room at the Genesee Fire Hall, 235 West Chestnut St., Genesee.
Contributions to a memorial in Alex's name may be made to the Genesee Education Foundation Inc., P.O. Box 98, Genesee, Idaho 83832 or Genesee Fire and Ambulance Department, 235 W. Chestnut St., Genesee, Idaho 83832.
Service Information
Date & Time

Saturday, March 18, 2:00 PM

Location

Genesee Fire Hall
235 West Chestnut Street
Genesee, ID 83832

Get Directions
Condolences
Barb & John Rienstra
Michelle & Darrel we want to express our deepest sympathy on the loss of your son Alex.
Friday, March 17, 2023 9:05 AM
Emily Bockino
I was so sad to learn about Alex. I have fond memories of working with him in the kitchen, always full of laughs. My thoughts and prayers are with you all.
Tuesday, March 14, 2023 8:32 AM
Ellen Vieth
I am truly sorry for your loss.
Ellen
Friday, March 3, 2023 12:15 PM
Darrell & Kim Stout
We are so sorry for your loss, we will always have great memories of Alex! Praying for your family ❤
Thursday, March 2, 2023 6:30 PM
Iris Qualey Manning
Darrell & Michelle, I was so sorry to read about Alex's passing. It's so devastating to lose a child so please know that my prayers go out to you and your families.
Thursday, March 2, 2023 3:26 PM
Offer Condolences