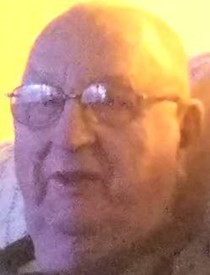 Allen D. Reichenberg, Sr. Reichenberg, Sr.
3/31/1937 — 11/23/2018
Allen D. Reichenberg passed away Friday, Nov. 23, 2018, from cancer at his family home in Pierce, surrounded by his loved ones. Allen lived a wonderful, full life. He was born to Jack and Laura Grace (Bellas) Reichenberg on March 31, 1937, at the hospital in Kamiah, where he grew up.
Allen served as boiler tender on the USS Kearsage CVA-33 in the U.S. Navy from May of 1954 to 1958. During the Korean War he helped in the evacuation of South Korea.
He married the love of his life, Rozella Faye Woods, in 1956. He took his new bride with him to Bremerton, Wash., and they started their family in July 1957 with their first-born daughter, Kim Faye. They added to their family with the birth of a son, Allen Jr., in June of 1959. He later moved back to Kamiah after his discharge to be near family and friends, when a surprise addition to their little family, a daughter, Coy, was born in 1962.
He worked in the saw mills until becoming a police officer for the city of Kamiah, a job he enjoyed until he heard of the logging boom in Pierce, where he moved his family in 1965. Allen worked as a truck driver, hauling logs for various logging companies in the Pierce/Weippe area (Rosie worked in the Potlatch Jaype Mill) carving out a good living for his family. In 1980, Allen heard of a job opportunity as a mechanic up north in Alaska. He enjoyed Alaska for the great adventures of fishing and drove down the Alcan Highway twice to Idaho. We all loved hearing his ice fishing stories and near boating collapses, to catching the "Big One" that got away. We all enjoyed his halibut that he sent home for us on occasion.
Allen was best known for his love of horse trading. He loved trading, and that took him from Kooskia all the way to Lewiston. If he could find a good trading partner, he was in heaven wheeling and dealing a good trade out of them. Rosie used to tease him by saying, "If we weren't married, Allen, you would trade me off!" He would just nod and say, "You're probably right, Rosie."
Pierce was his hunting and fishing paradise, and there was no other place he wanted to be. He was probably best known for his love of the game of pool. He won many tournaments in Pierce/Weippe area. Even while in pain, he managed to score a "win" about a month before his passing.
Allen excelled at many things in his life. He won an Idaho state truck driving competition in Coeur D'Alene in 1978. A highlight during that event was meeting and talking with Gov. Cecil Andrus, who presented him with a silver ax for winning the competition. Allen took home many trophies from Pierce's 1860 Days competitions in the 1970s and 1980s.
He, along with many of his friends, worked on the last log drive before they filled in that area with what is now known as Dworshak Reservoir. To honor him and his co-workers, a painting was placed on a gazebo in Pierce of the last log drive as homage to the making of the Dworshak Reservoir.
Allen was a modest man who tried to help those in need in his community. He gained many friends along the way in his life's journey, and those friends have been greatly appreciated by his family for their love and support.
Allen is survived by his wife of 62 years, Rosie, at the family home; daughter Kim Sharp of Port Angeles, Wash.; son Allen Reichenberg Jr. of Pierce; daughter Coy (son-in-law Terry) Gibbar of Lewiston; nine grandchildren; and 10 great-grandchildren.
Cremation has taken place, and services will be held at a later date.
Offer Condolences