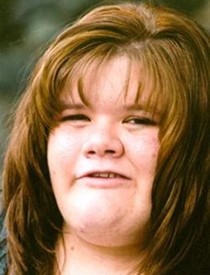 Amanda Irene Wallace
11/9/1991 — 7/22/2022
Amanda Irene Wallace, 30, of Lewiston, passed away July 22, 2022, in Seattle.
Amanda was born Nov. 9, 1991, to Tim Wallace and Joni (Gallucci) Wallace. She graduated from Lewiston High School in 2010 and from Lewis-Clark State College in 2017 with a Bachelor of Arts degree in English (Publishing of Arts). She worked at The LCSC Pathfinder newspaper from 2015 until 2017 and at Village Centre from later 2018 until early 2019, in Lewiston, until she was diagnosed with AML Leukemia.
Amanda was always our sunshine on a cloudy day and was nicknamed "Manna" because it was unique, just like her. Her inner beauty matched her outward beauty that anyone was lucky enough to have met her, knew the love she had to share. She was and is loved by so many people, not just in the U.S.A., but all over the world. She touched many hearts from her Facebook family, to doctors, nurses and all of the medical staff, she even made the hospital cleaning staff and the people who were screening for COVID-19 feel like family. Many of the medical staff would hang out in her room to visit with her when they were on their breaks or, if they just need a break. A lot of the nurses and doctors would ask Amanda what movies and television shows they should watch and why. Because Amanda loved movies and TV shows, she would tell them like it was and if she didn't like one of them, she would tell them what she would change in the movie on TV show to make it better.
Because Amanda had AML Leukemia, she touched many hearts of people who were in the same boat she was. Amanda would always support anyone on the love and she sold shirts, stickers or headware to help pay for their medical expenses. While she didn't have much to give, she would find a way to help them.
Amanda quite often made fun of herself, which made the people around her laugh and feel comfortable in their own bodies. She was and is our hero. She overcame a speech impediment, learning disability and a paralysis of her right cheek, which made her even more loveable. Amanda loved to play video games, with her family, especially her brother, niece and nephews. She loved to write stories and read books and amazingly, she could read several books at once and still tell you what happened in each one. She always kept her inner child on her sleeve, so she could connect with anyone. We are so very proud of Amanda and the wonderful young woman that she became, especially her fight with cancer. For us to watch Amanda fight her cancer was hard and yet amazing to see. She was so very brave during her battle with cancer and in actuality, her whole life. She was always brave and never exhibited her pain or worry. She would comfort us, when we were trying to comfort her. We are very grateful that Amanda touched so many hearts in her 30 years of life, more than a lot of people that have in 100 years. She was not only brave, she was also very loving, caring, supporting and selfless. Amanda was a true blessing to have in our lives and we will love and miss her deeply.
Amanda is survived by her mother and father, Joni Wallace and Tim Wallace; her brother, Eric Wallace (Tracy); her niece, Addy Wallace; her nephews, Izaak Puckett and Nikoloz Puckett; all of Lewiston; and numeous cousins in Lewiston, Utah, Washington and Colorado. Additionally, several aunts and uncles in Lewiston and Spokane. She was preceded in death by her grandparents, Joseph and Martha Gallucci, Fred and Margaret Wallace, Geri George and a niece, Gabby Wallace.
A memorial service and celebration of life will be held at 4 p.m. Saturday, Aug. 13, at the House of Faith, 2502 16th Ave., Lewiston, with Pastor Greg Pederson officiating.
Vassar-Rawls Funeral Home is in charge of arrangements.
Service Information
Date & Time

Saturday, August 13, 4:00 PM

Additional Details

A memorial service and celebration of life will be held at 4 p.m. Saturday, Aug. 13, at the House of Faith, 2502 16th Ave., Lewiston, with Pastor Greg Pederson officiating.
Offer Condolences