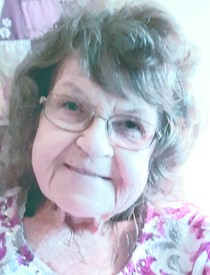 Audrey 'Sally' Nickell
6/26/1930 — 1/8/2020
Audrey Viva "Sally" Nickell, 89, a longtime resident of the Lewiston-Clarkston Valley, passed away peacefully Wednesday, Jan. 8, 2020, at Life Care Center, Lewiston.
Audrey was born June 26, 1930, to Harlan Lewis Grant and Elsie Kollenborn Grant, in Rosetta, Idaho. She was raised in the Gifford area on the family farm, with 11 brothers and sisters. Audrey attended grades first through eighth at a one-room schoolhouse at Rosetta and finished her schooling at Gifford High School, where she graduated in 1948.
Audrey moved to Lewiston and married Wayne A. Nickell on June 26, 1949. She retired after a 27-year career at the Cascade Cartridge, Omark and Blount Inc. companies. Following retirement, Mom continued a doll-collecting interest and began a quilting hobby with her sisters that bloomed into an avid pursuit. She created beautiful quilts featuring Thimbleberry material. In her spare time, she also enjoyed traveling and spent many weekends at the family cabin at Chatcolet Lake in Heyburn State Park.
Mom accepted Jesus as her Savior in midlife, and in her later years, Christian television became her church. Pastor Greg Pedersen and the House of Faith Church supported her in prayer and their love. She enjoyed listening to Gospel music and learning the word of God. Even though she endured a long, hard fight with physical frailties and pain, her love for God and people was reflected in her contagious smile.
She loved and was loved by her caregivers at Brookdale, where she lived six and a half years, Advanced Health Care and Life Care, who gave her exceptional attention until the end of her life. A special thank you to Dr. McIntosh, who was her primary physician for many years.
Audrey is survived by her son, Ed Nickell, and wife Rena, of Spokane; her daughter, Linda Freeman, of Lewiston; two grandsons, Brandon Nickell, and his wife, Laure, of Caddo Mills, Texas, and Christopher Nickell, of Bellevue, Neb.; and four grandchildren, Maddie, Connor, Ryan and Cheyenne; her sister, Betty Monroe; and sisters-in-law Marie Grant and Beryl Grant.
Audrey was preceded in death by her husband, Wayne A. Nickell; parents Elsie and Louis Grant; sister Louise Omans; brothers Marvin, Eddie, Russell, Milton, Verl, Joe, Robert, Claude and Louis "Shorty" Grant; and son-in-law Douglas Freeman.
A memorial service for Audrey will be held at 11 a.m. Jan. 25 at the House of Faith, 2502 16th Ave., Lewiston.
Memorial contributions and remembrances may be made to Life of Victory Television, P.O. Box 1227, Lewiston, ID 83501; or to the Lewis-Clark Humane Society, 6 Shelter Road, Lewiston, ID 83501.
Service Information
Date & Time

Saturday, January 25, 11:00 AM

Location

House Of Faith
2502 16th Avenue
Lewiston, Idaho 83501

Get Directions
Offer Condolences