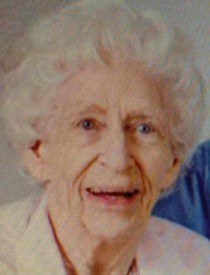 Barbara J. Glover
8/3/1930 — 4/19/2018
Barbara Jane (Bates) Glover, a resident of the Lewiston-Clarkston Valley since 2014, passed away Thursday, April 19, 2018, at Guardian Angel Homes in Lewiston at age 87.
Barbara was born Aug. 3, 1930, in Grantsville, Utah, to Glyndon and Emma Jane Bates. She graduated from West Valley High School in Spokane in 1947. She met a South Dakota cowboy, Ervin Glover, and shortly after they were married on June 15, 1949. They lived in what is now Spokane Valley.
Barbara was a housewife while raising their five children and later worked at Martinizing Dry Cleaning until health issues forced her to end her career. The couple then moved to the Seven Bays community on Lake Roosevelt, spending their summers there. They then became snowbirds during the winter in Yuma, Ariz.
In 2014, Barb and Erv moved to Clarkston and resided at Evergreen Retirement Home until Alzheimer's forced Barbara to move to Guardian Angel Homes for more advanced care, where she was a resident of the Craftsman house.
Barb was a devout member of The Church of Jesus Christ of Latter-day Saints and was active until her health failed. She was a wonderful cook and enjoyed gardening, traveling and feeding the multitude of hummingbirds that frequented their home in Seven Bays.
Barbara is survived by her husband of 68 years, Ervin of Clarkston; two daughters, Dyan (Jerry) Broemmeling of Colton, and Peni (Tony) Osso of Spokane Valley; and one son, Guy Glover of San Jacinto, Calif.; two sisters, Merlyn Chapman and Virginia (Kent) Warren both of Utah; 10 grandchildren and numerous great-grandchildren.
Babs was preceded in death by her parents; daughter Jayn (Ron) Pearson; son Michael (Candi) Glover; granddaughter Nikki Shaffer; and brothers Glyn and Ken Bates.
The family would like to thank the staff of both Guardian Angel Homes and Evergreen Estates and St. Joseph's Family Hospice for their compassion and care. It will never be forgotten.
Vassar-Rawls Funeral Home of Lewiston is in charge of the funeral arrangements. Barbara has been cremated, and graveside services will be held at a later day at Pines Cemetery in Spokane Valley.
The family suggests memorial contributions be made in Barbara's name to Alzheimer's research.
Offer Condolences