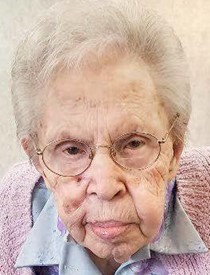 Barbara J. Moon
4/14/1933 — 1/18/2020
Barbara J. Moon, 86, of Orofino, passed away at Wedgewood Terrace on Saturday, Jan. 18, 2020.
She was one of eight children of George and Rosetta (Smith) Scott, born on April 14, 1933, in Williamsburg, Mass.
Barbara moved to Orofino in 1975 to accept a position with State Hospital North. She enjoyed walking to work and was a dedicated and loyal employee for 20 years, retiring in 1995.
She enjoyed attending church, visiting shut-ins, reading, needlework and spending time with family and friends.
One highlight in her life was a trip to Seoul, South Korea, to visit her granddaughter.
Survivors include one brother, one sister, three daughters, six grandchildren and seven great-grandchildren.
Cremation has taken place and at her request there will be no funeral or memorial service.
The family of Barbara Moon wishes to express their deepest appreciation to the caregivers of Wedgewood Terrace in Lewiston, Compassionate Care in Orofino and Kindred Hospice for the wonderful care provided in the last months of our loved one, by extending her time in her own home and making her last months as pleasant and comfortable as possible.
We thank you and are grateful for your generous hospitality to the family, especially in the last week of her life, and for the cards of condolences.
Offer Condolences