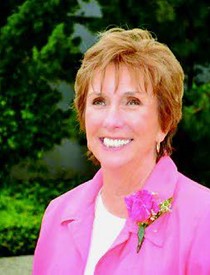 Barbara J. Mosman
7/16/1932 — 2/16/2018
Barbara Jane (Greene) Mosman passed away Feb. 16, 2018, in Pullman at the age of 85. She is survived by her brother, Tim (Patricia) Greene, of Moscow; her brother-in-law Bill (Merrily) Mosman, of Garden Valley, Idaho; her daughter, Jill (Michael) Reardon, of Boise; her four sons, Michael (Suzanne) Mosman, of West Linn, Ore., Craig Mosman, of Salt Lake City, Utah, Matt (Shantele) Mosman, of San Mateo, Calif., and Wynn (Kim) Mosman, of Moscow; 23 grandchildren; 25 great-grandchildren; her aunt, Ruth Presnell; and numerous cousins, nieces and nephews, most notably a host of Stellmons.
Barbara Greene was born July 16, 1932, in Ontario, Ore., to George and Norma (Geddes) Greene. She lived in Lewiston, Idaho, in Arkansas and in California before eventually settling in Moscow, where she made friends she remained close to throughout her life. She then attended the University of Idaho. It was there that she met the love of her life, a football player with limited prospects named Roy Mosman, and thus began a truly great love story. They married Sept. 6, 1952, whereupon she commenced the project of molding Roy into a college graduate. In what would be a recurring theme of her life, she put her own dreams and aspirations on hold to help another. She worked at various jobs and helped Roy obtain degrees from the Medical College of Virginia, and then the University of Oregon School of Law.
Upon that final graduation, the couple moved back to her beloved Idaho to start a law practice in Lewiston and to raise their growing family. Her home was a gathering place for her extended family, her children's friends, and an expanding and eclectic group of cherished friends. She fondly recalled this time of her life in her life story, and wrote that among her happiest memories were of the family home filled to the rafters with people, laughter and fun. One of Jill's friends recently said, "I loved being at your house. It was loud, lots of kids, but sane. A refuge for me."
Her wit was apparent in how she described one cross-country trip with Roy: "We drove back to Moscow for Roy's senior year. I used this cross-country drive to tell Roy everything about myself: my hopes and dreams, my failings and my fears. He, too, shared feelings: once in Iowa and once in Wyoming."
Barbara, who had put her college plans on hold when the couple married, re-entered college full time in 1970 and graduated in 1972 with a degree in English. She taught at Asotin High School, and communications and speech at the University of Idaho. She brought the same approach to teaching as she did to parenting (and grandparenting) - praise and reward good behavior.
She later obtained her real estate license, and sold real estate in Moscow for many years. Again, she made an entirely new group of friends.
A devout member of the Church of Jesus Christ of Latter-day Saints, Barbara served the church in many capacities, especially as a beloved teacher of Sunday School classes for teenagers, and eventually alongside her husband as a missionary at the church history sites in Palmyra, N.Y. Church was the bedrock of her entire life.
She was a sixties radical, a prolific reader, a fierce proponent of education, an elegant and captivating writer and a great person with whom to have a conversation on almost any topic except math. Perhaps the capstone of her life was her founding role in "Cousins Camp," a weeklong adventure at the family cabin at Hidden Bay on Lake Coeur d'Alene, reserved for grandchildren who were turning 8 years old in any given year. Many grandchildren retain some of the most treasured memories of their lives from Cousins Camp, most of them having been dispatched into the lake at least once via a sneak attack from their grandmother.
In her life story, Barbara described herself this way: "I am impatient, impulsive and introspective. I love chocolate, children, dachshunds, and crosswords. I am vain (please get me a hair appointment before my funeral) and intellectually curious. I read cereal boxes, Prince Valiant and any book within my reach. I am self indulgent, self deprecating and sometimes selfish. I am imaginative, unorganized and unperturbed by most things. Matt once described me as a person who believes the world is run by magic. O.K.- so fey, quirky and odd. And the only one that counts - a disciple of Jesus Christ."
The family wishes to thank the staff at Aspen Park in Moscow, Bishop Place Senior Living in Pullman, and Pullman Regional Hospital for their exceptional care.
Funeral services will be held at 11 a.m. Saturday, March 3, at the Church of Jesus Christ of Latter-day Saints building, 1657 S. Blaine St., Moscow. The family suggests that memorial donations be made to the University of Idaho at https://www.uidaho.edu/giving/make-a-gift.
Service Information
Date & Time

Saturday, March 3, 11:00 AM

Location

The Church of Jesus Christ of Latter Day Saints - Blaine Chapel Moscow
1657 S Blaine Street
Moscow, Idaho 83843

Get Directions
Condolences
Maurene R Schroeder
I loved Barbara for her wonderful smile and for her courage to be vulnerable and speak her heart. We were new to Moscow and I was called to serve in the church's YW Program. Barbara was the guest speaker for a Laurel on my first mutual night. She gathered the Lauren's into the Young Women's room, sat everyone in a circle on the floor around a battery-lit campfire logs. The lights were turned out. In this cozy, non-threatening environment she shared her testimony of the girls having a divine nature and choosing virtue. What impressed me the most was her vulnerability. She shared with all in attendance the imperfections of her own family - all in conversation that was both serious and humorous; this made her "real" to the young women and to us leaders. I did not know her then, but I felt her love. I am sure each YW felt of her love, too. She was an amazing example to all who had the opportunity to know her. Your mother, grandmother, aunt, and our friend will be missed.
Saturday, March 3, 2018 3:53 PM
Offer Condolences