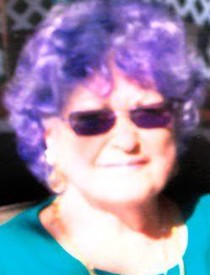 Betty Lynn Erickson
9/24/1936 — 3/28/2019
Betty Lynn Erickson, age 82, of Clarkston, went to meet the lord on Thursday, March 28, 2019. As she is rejoicing with the lord, we are left with memories of how she brought so much vibrant joy to our lives. She loved to be unique in everything she did, from her sparkly clothes to her purple hair. Her favorite holiday was Christmas, with all her family around her.
She is survived by her husband, Gene Erickson; five children; four siblings; 13 grandchildren; and 10 great-grandchildren. She was preceded in death by three children and one grandchild.
There will be a celebration of life at her home for family and friends from 1 to 3 p.m. April 20.
One of her favorite activities was going to Erika's Bingo at Royal Plaza Health & Rehab. Please send any memorial donations to Royal Plaza Health & Rehab, 2870 Juniper Drive, Lewiston, ID 83501.
Offer Condolences