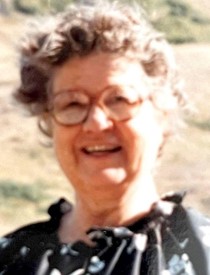 Billie Marie Williams
8/21/1929 — 3/14/2021
Billie Marie Wiggins Williams was born Aug. 21, 1929, in Weiser, Idaho. She was the eldest of five children born to Archie Allen Wiggins and Hazel Gertrude Skeen Wiggins.
Billie married Glen Edward Williams Sept. 14, 1946. Billie and Glen had three sons, Rick, Mitchel and Bruce.
Billie was an avid reader and a lifelong learner. She enjoyed traveling, culture and family. Glen's career led the family to live in many different locations, including Idaho, Oregon, Washington, New York, New Zealand, Wyoming and British Columbia. Eventually, Billie and Glen retired to Lenore.
Billie passed away peacefully Sunday, March 14, 2021, in Lewiston. She was preceded in death by her parents; sisters Beulah Williams and Yvonne Zerbe; husband, Glen; and son Rick. She is survived by her brother Kermit (Joana) Wiggins, of Cambridge, Idaho; sister Betty (Harry) Fisher, of Villa Rica, Ga.; sons Mitchel (Jenny) Williams, of Pierre, S.D.; and Bruce Williams, of Lewiston; seven grandchildren; nine great-grandchildren and numerous nieces and nephews.
A memorial service is planned at a time to be announced.
Offer Condolences