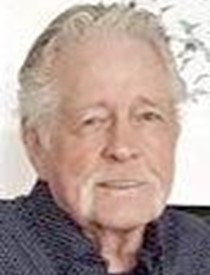 Bob J. Edwards
3/4/1938 — 12/20/2019
1938-2019: Bob J. Edwards, 81, of Lewiston, passed away Friday, Dec. 20, 2019. He was born March 4, 1938, in Filer, Idaho, to Joseph and Leatha (Bigler) Edwards.
He was preceded in death by his parents; brother Barry Edwards; sister Fay Cavanaugh Teed; and his first wife, Suzanne Eisele. He is survived by his sister, Pat (Mick) Hammond; daughters Teresa (Troy) Griffith and Jamie (Kelly) Schademan; son Ron Edwards; grandchildren Samantha, Tyler, Mikayla, Dain, Jessica, Cody, Landon, Shayla and Garrett; three great-grandchildren; his second wife, Glenda Brannan; and numerous nieces and nephews.
Bob was a member of the 101st Airborne Division of the U.S. Army. He spent most of his life working as a car salesman in Washington, Idaho and Montana, and was also a truck driver. He also lived in Anchorage, Alaska, during much of the 1980s, where he also drove trucks. He loved flying airplanes, skydiving, camping, hunting, fishing, riding motorcycles and racing or watching car races.
A celebration of life will be held in the spring at a date to be determined.
Offer Condolences