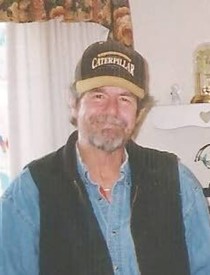 Boyd E. Harrison, Jr.
4/23/1954 — 7/17/2020
Boyd Harrison Jr., of Clarkston, passed away Friday, July 17, 2020.
He was born April, 23, 1954, in Spokane, to Boyd Harrison Sr., and Nida Halsey Harrison. He loved dump trucks and heavy equipment from the minute he could walk and talk. His grandfather, Lyle Harrison, had a dump truck business. Boyd would go along standing in the seat beside him with one of grandpa's arms at the ready if needed. When he was an adult, he started with just a backhoe, which turned into Harrison Excavation, a successful lifetime career. Some of his best memories were hunting and fishing with his grandfather, dad and uncles and camping with family. He loved deeply and was loved deeply in return.
He was preceded in death by his parents; and his wife, Norma Harrison. He is survived by brothers Larry (Betty) Vincent and Walt (Dolores) Vincent; sisters Nancy Olmstead and Janeen (Richard) Smith; an aunt, Patricia Miller; many dear nieces, nephews and cousins.
You are gone brother, thank you for all the soft sweet things you have left behind, in my head and in my heart, your sissy.
A private family get-together will be held at a later date.
Offer Condolences