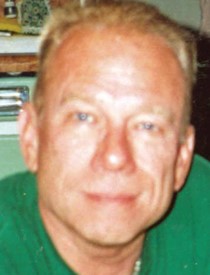 Brian M. Dean
5/28/1948 — 2/8/2018
Brian Merritt Dean, 69, passed away Thursday, Feb. 8, 2018, at his home in Lewiston. He was born May 28, 1948, in Spokane, to John A. Dean and Shirley A. Merritt. At age 2, his parents divorced and he was raised in the Spokane Valley by his mom and beloved grandma Selma until he was 12 years old. When he was 12, he, his mom, stepdad Frank Cole and baby brother Glenn moved to the San Fernando Valley. Dad always talked about how they moved with all their worldly possessions in a VW bug and how he was squeezed in the back.
When he was 16, he met Judy "Sunny" Dean, and two years later they were married April 2, 1967, in Las Vegas. Their daughter, Adair, was born and six years later their son, Jeremiah, was born.
Dad became a journeyman electrician as the family grew and they moved all over the Los Angeles area. He was injured on the job and needed to go back to school and learn a new profession so the family packed up and moved to Rathdrum, Idaho. Dad graduated from North Idaho College and became an electrical estimator until his retirement.
When the construction jobs took a dive in the '80s, Brian and Sunny relocated the family from Spokane to Alpine, Calif., outside of San Diego. There are some pretty wild stories about that family move. There was another big move in 1992, when they moved to Lewiston, where they both resided until their deaths. One of Dad's favorite movies was "Paint Your Wagon," and there was a song, "I was born under a wondering star," that fit them.
In 2004, Sunny passed away. Dad met Tami, and they were married May 28, 2004. Tami loved my dad very much. They both continued to have adventures. I appreciate how well she took care of him.
My dad had lots of hobbies and toys. He loved to ride motorcycles, read, fly fish, camp, ride motorcycles, cars, fix things and work on his house, RC cars, fly model airplanes, guns, motorcycles and many other hobbies. I forgot to mention he loved motorcycles.
Brian was also a very giving man who truly loved all people and was interested in them. If someone was in need of food, he would buy them groceries, and supply wood and clothing, if possible. Dad and Mom supported many young men and women on two-year missions through The Church of Jesus Christ of Latter-day Saints.
Dad was preceded in death by his first wife, Judy "Sunny;" his father, John Dean; and mother Shirley Woodard. He is survived by his wife, Tami Dean; daughter Adair (Matt) Becker, of Genesee; son Jeremiah Dean, of Pine Valley, Calif.; stepsons John and Jacob Pereira, of John Day, Ore.; bonus kids Kurt and Karen Bailey, of Lewiston; grandchildren Garrett (Jessica) Jamison, of Atlanta, Brian (Dakota) Jamison, of Phoenix, Kaysha and Kyden Bailey, of Lewiston, and Declan Dean of Pine Valley; stepgrandchildren Brooklyn, Hannah and Mieka, of John Day; siblings Rick Dean, Glenn, Dale and Diana Cole; and stepdad Dale Woodard, of Coeur d'Alene.
In lieu of flowers, donations may be sent in Brian's name to the Lewis Clark Animal Shelter, 6 Shelter Road, Lewiston, ID 83501.
Services will be held in the spring.
Offer Condolences