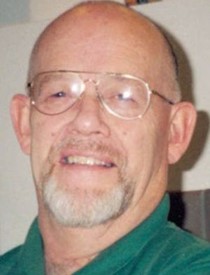 Carl Brood
3/1/1946 — 1/2/2018
Carl passed away Tuesday, Jan. 2, 2018, after a courageous battle with cancer.
Carl was born March 1, 1946, to Maude Pool Brood and Walter Emmett Brood, in Moscow. His parents were hard-working farmers. They passed on their knowledge of the land to Carl, who excelled at farming and tending to livestock. His parents moved the family to a farm in Viola, where he loved working with the members and projects in his 4-H club.
Carl graduated from Moscow High School in 1964. He continued with his education at the University of Idaho, where he earned his Bachelor of Science in agricultural engineering and business.
Carl met the love of his life, Nancy, while cruising Main Street in Lewiston. After hanging out several times, Nancy told Carl either they start dating or he needed to hang out somewhere else. They married July 6, 1968. Within two years they welcomed their first child, Ryan. Three years later they welcomed their daughter, Brandee.
Carl worked in equipment maintenance at McIntosh and Sons and also managed Greenland Tractor and Garden until he found his dream job in 1985. In the fall of 1985, he started at Lewis-Clark State College. He preferred to call himself an instructor in the programs that he taught in the technical and industrial division. He retired in 2009 as professor emeritus.
He is survived by his wife, Nancy; son Ryan (Shannon); daughter Brandee (David); sister Ruth Ann (Rick); and brother Neil (Luci). He also is survived by the light of his life, his grandchildren: Avery, Carlie, Elizabeth, Kendra and Thomas. He was preceded in death by his parents, Walter and Maude, and brother Harold.
The family would like to thank Carl's doctors and all the nurses who became great friends over the years at the cancer center. Thank you, Dr. Baldeck, Darci, Tammy and Dr. Johnson and his wonderful staff, who were always available to him.
The funeral will be held at 11 a.m. Saturday at CrossPoint Alliance Church, followed by a small reception.
Condolences
M J Jarmon
I am truly sorry for the loss and pain that you, Ms. Nancy and the Brood family and friends are feeling because of losing Mr. Carl recently in death. Most of us have had to endure the sorrow of losing a loved one in death. What helped me the most was prayer and faith in God's promises like found here at 1 Corinthians 15: 26 and it tells us: "And the last enemy, death, is to be brought to nothing." Isaiah 33:24 guarantees us: "And no resident will say "I am sick," ever again. God's kingdom that Jesus taught us to pray for at Matt. 6: 9, 10 will bring about these wonderful promises, including the resurrection. None of us are guaranteed tomorrow, but we are all guaranteed a resurrection. (John 5:28, John 6:40, John 11:23-25, Acts 24:15, Job 14:14-15)
I pray you will find comfort reading the above scriptures in your personal Bible and to please know you are in my prayers.
Sunday, January 14, 2018 6:33 AM
Offer Condolences