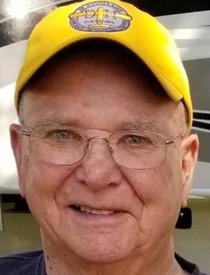 Carl Lee Cannon
9/10/1937 — 7/6/2021
Carl Lee Cannon was born Sept. 10, 1937, in Acequia, Idaho, and passed from this life on Tuesday, July 6, 2021, at his Kendrick home while surrounded by his loving family.
Lee was the oldest of five children born to Carl and Alice (McAlister) Cannon. After his birth, the family returned to the Cannon homestead in Stone, Idaho, and then to Ogden, Utah, where his father worked constructing the Second Street Naval Depot prior to World War II. The family returned to Rupert, Idaho, and later to the farm south of town in 1946.
The Cannon family worked hard and played hard, enjoying many activities such as horseriding, traveling, fishing and hunting. Lee was always seeking adventure and tried his hand at saddle bronc and bull riding in local rodeos. He attended school in Rupert, graduating in the last class from Rupert High School in 1955. He joined the Idaho Army National Guard and served from 1960 to 1966 as an Armor Crewman. He worked for area farmers until starting work for Bill Lott at Lott's Electric in Rupert, leading to a long and successful career of over 50 years as an electrician and electrical contractor.
Lee married the love of his life, Marlene Beth Fewkes, on Aug. 22, 1965, and together made a home in Rupert. Lee's work took them to Kansas, Iowa, New Jersey, New York, Nevada, Oregon and Washington. The Cannon couple settled in Rupert, adding three children to their family, Kim, Todd and Jeannette. They were co-owners of H&K Electric in Rupert until 1987, then moving to Cascade, Idaho, and establishing and operating Ponderosa Electric until 2002, finally settling in Kendrick. Lee continued his electrical career, working with his son, Kim, at Cannon's Electric until his retirement.
Lee was active in the Kendrick community, volunteering as president of the Juliaetta-Kendrick Senior Meal Site and vice president of the Kendrick Grange, and donating his time towards supporting many local causes. Lee enjoyed his family very much. He loved his time spent snowmobiling, boating, camping, fishing, hunting, family reunions, attending grandchildren's sporting events, dance recitals and county fair activities. Recently Lee stated, "I've had a good life and enjoyed every minute of it." Knowing we will be reunited someday, our hearts are broken to lose such a kind and loving patriarch of the family.
Lee was preceded in death by his parents; brother, Jerry; and brothers-in-law, Udell Seal and Steve Schow.
He is survived by his wife of 55 years, Beth; his children, Kim (Angie) Cannon of Kendrick, Todd Cannon (Fred Johnson) of Hansville, Wash. and Jeni (Todd) Ferry of Reardan, Wash.; grandchildren, Cassie (Jake) Lustig of Kendrick, Kendra Cannon of Boise, Colton Cannon of Moscow, Brendon Ferry of Temple, Texas, Zachary Ferry of Harker Heights, Texas, and Tanner and Jasper Ferry of Reardan, Wash.; great-grandchildren, Braxton Cannon-Lemke and Bryn Lustig of Kendrick; sisters, Jacqueline Seal and Dianne Schow of Rupert; brother, Sid (Vicki) Cannon of Meridian; along with many nieces, nephews and other relatives.
A celebration of life will be announced at a later date. The family suggests memorials be made to a benefit of your choosing. Vassar-Rawls Funeral Home of Lewiston is in charge of arrangements.
Offer Condolences