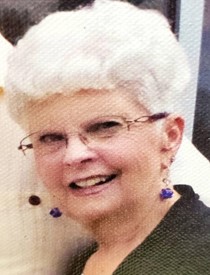 Carolyn F. Tetwiler
7/23/1941 — 2/12/2021
Carolyn Faye (Hatleberg) Tetwiler, 79, passed away from a broken heart Friday, Feb. 12, 2021, at Guardian Angel Homes in Lewiston.
Carolyn is survived by her two sons, Craig Evan Tetwiler and Michael Philip Tetwiler; sisters Beverly Ann Orton and Judith Eileen Solomon; and grandchildren Megan, Heather, April and Kyle. She was preceded in death by her beloved husband of 53 years, Philip Irving Tetwiler; and her parents.
Carolyn (lovingly called CF by her sisters) was born July 23, 1941, the middle child of three daughters to Clifford and Jennie Hatleberg, in Havre, Mont. She attended all her schooling there, graduating from Havre High in 1960. Carolyn enrolled at Kinmen Business University in Spokane.
Through a mutual friend in Spokane, she met her future husband, Phil, who was stationed at Geiger Field. During their 20 years as an Air Force family, Carolyn experienced some of her most cherished moments in life. They were stationed twice in the United Kingdom and traveled all over Europe with family and friends.
Carolyn's career included employment with the Idaho Department of Labor, Lewiston branch; preschool secretary at Mountain Home Air Force Base; medical secretary, RAF Upper Heyford UK; legal secretary 3rd AF Headquarters, RAF Mildenhall UK; financial secretary S & S Automotive Color Center, Lewiston.
Carolyn was an accomplished baker and cake decorator and once earned her way to be a finalist at the annual Pillsbury Bakeoff Contest. She often delivered her famous cinnamon rolls, coffee rings and Easter basket cakes to friends, family and co-workers.
Carolyn will be remembered as a loyal wife, caring mother, doting grandmother, loving daughter and sister, and generous friend. She will be missed.
A private viewing was held at Vassar-Rawls Funeral Home prior to Carolyn's cremation. Some of her remains will be spread over the family farm north of Havre as she wished. The rest will be interred above her husband at Lewis-Clark Memorial Gardens. A celebration of life will be planned later in the spring.
Condolences
Phylis Forsyth
The loss of sweet Carolyn is beyond sad to me, as it is to everyone. She was a beautiful, "sharp as a tack" redhead when I worked with her at the base hospital in England. She taught cake decorating classes as well. Though her hair was white when a friend and I visited her in Lewiston in 2018, she was still as beautiful, sweet and generous as ever. Heaven has gained a wonderful soul.
Friday, February 26, 2021 9:39 AM
Offer Condolences