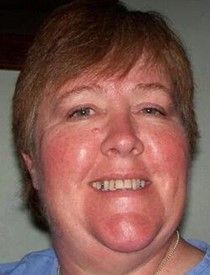 Carolyn Moore
10/14/1958 — 3/1/2023
Carolyn Louise Moore entered into rest Wednesday, March 1, 2023. Born on Oct. 14, 1958, at Del Norte, Colo., to LaVern and Ethel Bailey, she was the first-born daughter. Carolyn grew up in the small community of Weippe, graduating in 1976 from Timberline High School. Carolyn later went on to get her nursing degree from Walla Walla Community College.
Carolyn met and married Terry Moore in 1979; they made their home in the Weippe area. Carolyn and Terry had twins, Andy and Amanda Moore which proved to be quite an adventure. They learned they were having twins about two weeks before they arrived in June of 1980.
Carolyn held several jobs early in her employment history but decided to chase her lifelong dream of becoming a nurse. With hard work and the support of many Carolyn reached her dream and in 2013 received her degree. She immediately began her career and it proved to be her life's calling. Carolyn retired in 2020 due to health issues and the need to focus on healing herself.
Carolyn loved sewing. She is known for making family baby blankets cherished by all and nurse's scrubs. Carolyn decided early on that she wanted to be colorful and bring happiness to those she cared for; one way that combined two passions was to sew personal scrubs. Not only did she create them for herself and other nurses but also Veterinarians. These garments will continue her legacy to bring a spot of cheer to those who wear them and to those they care for.
In addition to sewing Carolyn loved biking and road biking. She and fellow nurse Penny Spooner created 15 years of road trip memories, from the spur of the moment "let's go for a ride" to the Sturgis gatherings where anything that happened at Sturgis remained at Sturgis.
Carolyn's best friend and fellow road warrior Ms. Penny Spooner also introduced her to the love of her life, horses. Carolyn and Penny set out to rescue those destined for the slaughter house. Rescuing a total of seven horses, her favorite and constant companion is Gallos Bonita, or known to us all as "Momma." Carolyn blossomed from hiding behind anything she could find to all things cowgirl.
Carolyn is survived by her father Lavern Bailey, her daughter Amanda Moore (Spouse Doug), granddaughter Lilli Ana and grandson Lane. She is also survived by her brother Scott, sisters Dawn Powers and Dana Hoskins (Spouse Steve Hoskins) as well as nephews Jami Powers, Andrew Powers, nieces Carly Hoskins Geidl and Dr. Brooke Hoskins-Schlake DVM. Carolyn is also survived by her best friend and travel partner Ms. Penny Spooner, RN.
Services will be held at 11 a.m. Friday, March 17, at Vassar-Rawls Funeral Home, 920 21st Ave., Lewiston. A private family graveside service will follow in Pomeroy.
Service Information
Date & Time

Friday, March 17, 11:00 AM

Location

Vassar-Rawls Funeral Home
920-21st Avenue
Lewiston, Idaho 83501

Get Directions

Additional Details

A private family graveside service will follow in Pomeroy.
Condolences
Annie
We will sure miss you Carolyn....your great smile,your love of horses. You were amazing in your struggles, you never gave up......you smiled and pushed onward. Rest in Peace my friend....I will try to guide Penny from afar, but you know her,"I can do it "....
Thursday, March 16, 2023 4:23 PM
Offer Condolences