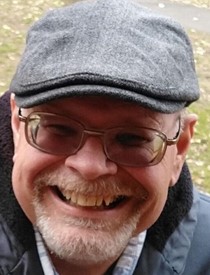 Charles E. Chase
11/15/1958 — 12/23/2022
Charles Edward Chase (Charlie) joined Jesus on Friday, Dec. 23, 2022, at his home, after a long and courageous journey with cancer.
He is survived by his wife, Christi Chase; mother, Nellie Chase; sister, Patricia Larson and husband Lyman; nephews Jerimy Chase, Chase Larson and wife Emily, and Logan Chase; nieces Cindy Patterson and husband Aaron, Marta Crichton and husband Grant and Brook Chase; as well as numerous great nieces and nephews.
Charlie was preceded in death by his father Levon E. Chase in December of 2008, and his older brother Richard (Rick) William Chase in November of 2018.
Charlie was born in Orofino on a cold snowy day Nov. 15, 1958, to Levon E. Chase and Nellie Lou Bruce Chase. Charlie grew up in Orofino and said it was an ideal childhood with his father as the principal of Orofino High School and mother who was home and always there for him. He graduated from OHS in 1977 as Valedictorian and National Honor Society member. Charlie played basketball and baseball in high school, lettering on varsity teams in both, three of his four years. He was awarded the Dr. Pappenhagen award for sports and academic achievement and won best of festival at the Lionel Hampton Jazz Festival with a solo playing the baritone. More than any achievements, Charlie had in high school were the lifelong friends he kept close in his heart. He was a true maniac.
Charlie graduated from The University of Idaho in 1982 with a BS in wildland recreation management and began his dream job as a ranger at Hells Gate State Park in October of 1984. Charlie held that position for 26 years before taking the assistant manager position at Dworshak State Park in April of 2010 and then returned to Hells Gate as the manager 3 in October of 2013, where he worked until his death. Charlie loved teaching kids about Lewis and Clark and developed and taught programs on the Ice Age Floods, gold exploration and panning and general history of the area. He also taught Civil War history to several grade school classes. I loved leading him around to the kindergarten classes as Smokey the Bear.
Charlie was always busy working from the age of 16 with jobs at the National Fish Hatchery in Orofino, Clearwater Potlatch Timber Protective Association (CT), where he held positions on Bertha Hill or Mason Butte fire lookouts for four summers or as Dworshak reservoir lake patrol. He also managed the snack bar at Bald Mountain Ski Hill, delivered flowers, worked as a marine deputy for the Nez Perce County Sherriff's Department, security at Clearwater River Casino and at Erb's Hardware just to name a few.
Charlie met Christi Lynn Robinson in June 20, 1987, on a blind date by our dear friend Sherry and married Christi on Aug. 8, 1988 in Vancouver, Wash. He was married to "The Love of his life" for more than 34 years, and they made their home in Lewiston. He was a faithful and loving husband, full of laughter and fun.
During their life together, Charlie and Christi helped many children and adults live a better life. They also provided rooms to English language students from all over the world through LCSC. They were devoted to their Godson Marcus Lee, and also loved deeply their Goddaughter Angel Elliott and foster kids Victoria Bergman, John Alstad, Vivien Alstad and Spencer Alstad, whom he thought of as "his kids" as Charlie and Christi were not able to have children of their own but were blessed with many they chose.
Charlie was a very faithful man and volunteered at Abundant Life Church as the bus coordinator, children's church teacher, youth group mentor and with many other functions. He also volunteered with The Walk with Christ, which he said deepened his faith.
Charlie was always reading history, especially about planes, Civil War and World War II; the Almanac or playing trivia online. He could be asked anything and somehow just knew the answer. He was the guy to beat in Trivial Pursuit. He also favored his Hot Shot coffees.
Charlie's deepest loves were Jesus, Christi, his family and friends, making Christmas morning Crepes with Marcus, teaching family and friends to make Lefse, Christmas lights, Hells Gate State Park and Orofino. He touched many lives with his happy, jolly demeanor and will be forever missed.
In lieu of flowers please donate to the Levon Chase Alumni Scholarship at PO Box 1592, Orofino, ID 83544
There will be a celebration of life for Charlie at 1 p.m., April 29 at Hells Gate State Park. We would love all of his family, friends and coworkers to send your favorite pictures of Charlie to ccnme22663@yahoo.com and come share your memories of Charlie, and eat with us.
Service Information
Date & Time

Saturday, April 29, 1:00 PM

Location

Hells Gate State Park
5100 Hells Gate Road
Lewiston, Idaho 83501

Get Directions
Offer Condolences