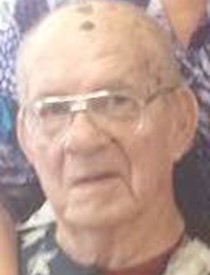 Chauncey T. Pettibone, Jr.
8/15/1935 — 9/23/2019
A memorial service for Chauncey Pettibone Jr. will be held at 11 a.m. Oct. 19 at the Church of the Nazarene, 1008 Gold Hill Road, Princeton, with a covered-dish meal to follow at the church.
Chauncey passed away Monday, Sept. 23, 2019, surrounded by his family.
Chauncey was born Aug. 15, 1935, in Burns, Ore., to Elsia and Chauncey Pettibone Sr. When he was about 2 years old, they moved to a farm in Eugene, Ore., and then to Springfield about four years after that.
In 1952, the summer before he graduated from high school, he moved to California with his parents and four siblings.
After graduating high school, he worked in a sawmill owned by his father. He also enlisted in the California National Guard and served two years.
In 1955, he married Yvonne Mosier and they had three children. They moved to Idaho in 1966 and Chauncey went to work for Potlatch Corp.
They later divorced and he married Carol Doty in 1974. They made their home in Potlatch and raised their families there until they moved to Lewiston, with their grandchildren, Beth and Jason Volkman, in 2018.
Chauncey loved his family, loved children and was an outdoorsman. He loved hunting, hiking in the woods, shooting, gardening and reading. He had a great sense of humor, loved to joke around and always had some great words of wisdom for those who needed his advice. Affectionately known as Poppy, he always made time for all of his grandchildren, as well as all of their friends.
He will be deeply missed by those who love him, though there is comfort in knowing that he is no longer in pain and is at peace.
Chauncey is survived by his children, Steve (Vennette) Pettibone, of Potlatch; Becky (Russ) Allen, of Arlington, Wash.; Shelly (Florie) Kruger, of Lynnwood, Wash.; Wendi (Donny) Meckel, of Clarkston; and Tina (Scott) Delph, of Potlatch.
He is also survived by one sister, Diane (Jim) Maraccini, of Marin, Calif.; John (Marilynn) Pettibone, of Petaluma, Calif.; Tom (Carol) Pettibone, of Pearce, Ariz.; 13 grandchildren; 20 great-grandchildren; and two great-great-grandchildren; along with numerous nieces and nephews.
He was preceded in death by his loving big sis, Suzanne Sherwood; his momma, Elsia; and his dad, Chauncey Sr.
In lieu of flowers, memorials can be made to Potlatch Fire and Ambulance, P.O. Box 63, Potlatch, ID 83855.
Service Information
Date & Time

Saturday, October 19, 11:00 AM

Location

Church of the Nazarene
1008 Gold Hill Road
Princeton, Idaho 83857

Get Directions
Condolences
The Arnold J. Doty Family
Please accept our deepest sympathies, from the entire Arnold J. Doty family, east of the Mississippi. We remember Chauncey fondly and mourn his passing with all of the family.
Wednesday, October 16, 2019 3:19 AM
Offer Condolences