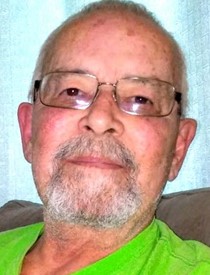 Cliff Emanoff
6/29/1950 — 5/3/2021
Cliff Emanoff, 70, of Lewiston, died Monday, May 3, 2021, in Lewiston.
He was born June 29, 1950, in Livermore, Calif., to Karp and Ruby (Wade) Emanoff. Cliff served in the U.S. Navy and was assigned to the Marines as a corpsman for two years. He spent the last 25 years with the love of his life, Linda Jorgensen. One of the last things he said was, "Having you love me has been the greatest blessing of my life."
The last 15 years, he worked at Walmart. He made many friends but it was mostly his partner in crime, Rick. Cliff was an avid outdoorsman — he enjoyed hunting, fishing and camping — and was a loyal Seahawks fan.
Cliff is survived by his daughter, Christi Aston; son Alex Emanoff; brother Don Emanoff; granddaughter Isabella Aston; grandson Elijah Aston; granddaughter Jordin Guy; and daughter Tammy Villa.
He was preceded in death by his brother, Chuck Emanoff; mother Ruby Emanoff; father Karp Emanoff; and beloved dog Sandy.
No services will be held at this time.
Offer Condolences