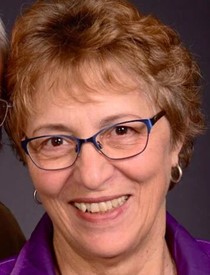 Cynthia "Cindy" Zobel
2/26/1951 — 1/11/2023
Cynthia "Cindy" (Zander) Zobel was born Feb. 26, 1951, in Tacoma. She was raised in Tacoma, where she attended Visitation Grammar School. She graduated from St. Leo's High School in 1969. Cindy lived in Pullman while attending Washington State University (Go Cougs!). She earned a Bachelor of Arts in Sociology in 1975.
Cindy married Alvin Zobel on Sept. 15, 1972, in Moses Lake, Wash. They lived briefly in Quincy, Wash. before returning to the Palouse, and settled in Lewiston where they raised their three kids, Douglas, Erica, and Carmen.
Cindy worked for the Idaho Department of Health and Welfare for nearly 30 years. She was very involved in her Catholic upbringing and sent her children to St. Stanislaus School where she also volunteered her time. Cindy was an active parishioner at St. James Catholic Church, until All Saints was established. Cindy volunteered extensively in her community. She was a member of the Catholic Daughters and Lazarus Committee through All Saints, where she helped with funeral dinners. She participated in bake sales, plant sales, filled in as a receptionist at the school and counted money for the church.
Outside of the church, Cindy volunteered with the Election Board and hosted her own "Old Guys Breakfast Club," welcoming people into her home for breakfast once a month. Cindy was also a hospice volunteer for a number of years, visiting people in nursing homes, and those who were homebound.
Cindy enjoyed cooking, baking, sewing and dancing. She supported and participated in local community team sports. She enjoyed a range of outdoor activities, particularly biking, and was most content when working in her vegetable and flower gardens. Cindy also loved entertaining, often hosting dinners for friends and family.
Cindy was diagnosed with cancer in the spring of 2022. Cindy passed away in her home, surrounded by her family, Jan. 11, 2023. She is survived by her husband of 50 years, Alvin Zobel, and their three children: Douglas (Jess) Zobel of Saranac Lake, N.Y., Erica Zobel of Portland, Ore., and Carmen (Jessica Shanyfelt) Zobel of Eugene, Ore., along with granddaughters Bridget, Lila, Eloise, and grandson Larkin. She is also survived by her siblings, Linda Starace, and Gerald (Trish) Zander. Cindy was preceded in death by her parents, Ralph and Bridget (Renner) Zander, and multiple aunts, uncles and cousins.
Cindy is deeply missed but lovingly remembered for her generosity, friendship, love, zeal for life, green thumb and commitment to her faith and family. A funeral service will be held Thursday, Jan. 26, at All Saints Church. Rosary service is at 10:20 a.m. and Mass at 11 a.m. Interment will be at a later date in Mandan, N.D.
Vassar-Rawls funeral home of Lewiston is in charge of arrangements.
Service Information
Date & Time

Thursday, January 26, 11:00 AM

Location

All Saints Catholic Church
3330 14th Street
Lewiston, ID 83501

Get Directions

Additional Details

Rosary will held at 10:30 a.m.
Condolences
Dennis & Marilyn Renner
Al our sympathies to you and your family. We had a nice time with you and Cindy when we went to our Great Grandpa Renner's Rock House that he built in the 1890's and also our Uncle Alberts funeral service. Our thoughts and prayers are with you and your family. Dennis and Marilyn Renner
Sunday, January 22, 2023 10:52 AM
Colleen Webster
Dear Al & Family, I'm so sorry you have lost Cindy. She brought such joy to my life when I was there in Pullman with you. It's always been a source of pain that we were never able to reconnect. I hope to be able to give you a hug in person on the 26th. Love, Colleen
Sunday, January 15, 2023 4:26 PM
Judy McCoid
Cindy and I went to Visitation and St. Leo's together. We were good friends in high school. I have many memories of those times. Picking berries at Bisig's, riding the city bus to St. Leo's, shopping at the Tacoma Mall, Bellarmine football games and dances, selling chocolate bars at the B &I, Driver's Ed at Stadium and CYO activities. I remember her hearty laugh, good humor and kindness.
Sunday, January 15, 2023 3:01 PM
Offer Condolences