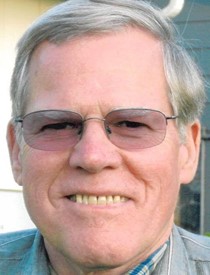 Dan Kapalczynski
9/3/1938 — 4/1/2021
Dan Kapalczynski went to be with the Lord Jesus on Thursday, April 1, 2021. He was surrounded by his family. His long battle with pain was finally over. He was a loving husband, father, brother and grandfather.
He was born Sept. 3, 1938, in Milwaukee to Bernard and Julia Kapalczynski. He was the second of three children, including Julianne and Rosalee.
Dan grew up in Kansas and graduated from Bothell High School in Washington state. Hardworking and meticulous, Dan worked as an electro/mechanical precision assembler.
Seeking a more stable career, Dan began studying radiologic technology at the Children's Hospital in Los Angeles and furthered his education, receiving a certificate in radiation therapy.
Dan loved nature, fishing and camping. He was drawn toward Boise where he met the love of his life, Jan, in the spring of 1979. They married in the fall of 1980. God blessed them with two wonderful children, Kristi and Mark.
Dan was a Godly man who lead his family by example with his strong faith and work ethic. He cherished his time with his family and friends. He is survived by his wife, Jan Kapalczynski; his children, Kristi and Mark (Liz); his grandchild, Breea; his sister, Julianne; and several nieces and nephews.
A celebration of life will be held at Calvary Chapel at a later date.
Offer Condolences