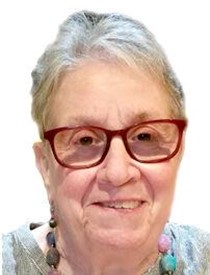 Dana L. Bartlett
7/28/1949 — 9/10/2022
Dana Lee Bartlett, 73, went to see her heavenly father and family on Saturday, Sept. 10, 2022.
Dana was born on July 28, 1949, to Roderick Brackenbury and Mary Elaine Brackenbury.
She attended College Elementary and Jenifer Junior High School and received her GED in 1989.
With permission from her parents, Dana, at the young age of 15, married Wilbur Allen Bartlett on March 12, 1965. They were married for 52 years, when Wilbur passed away Aug. 5, 2017. They had a daughter, Tonia Elaine Bartlett.
Dana started as a part-time cook at Lewiston High School in 1979. In 1983, she was promoted to assistant head cook at LHS. In 1990, she was promoted to being the head cook at Webster Elementary and she remained there until her retirement in 2002. Dana dearly loved pickles, so a co-worker gave her a five gallon bucket of pickles as a retirement gift.
She was an amazing, loving soul, who was at her best hosting an event in her over-the-top seasonally decorated home, whether it be a Halloween night of people coming by for cider and donuts, or serving root beer floats to neighbors on the Fourth of July in her front yard. Her home was her pride and joy. She enjoyed entertaining family, friends, neighbors, or any of the various clubs and groups to which she belonged.
She had so many friends who will deeply miss her, and her family will deeply miss her as well.
Dana is survived by her daughter, Tonia, her sister, Estella (Tom) Niemann and brother, Roderick (Terry Hughes) Brackenbury. She was preceded in death by her parents and husband.
Her celebration of life service will be held at 1 p.m., Saturday, Sept. 24, at Emmanuel Baptist Church, 2200 11th Ave., Lewiston, with a reception following at the church.
Service Information
Date & Time

Saturday, September 24, 1:00 PM

Location

Emmanuel Baptist Church
2200-11th Avenue
Lewiston, Idaho 83501

Get Directions
Offer Condolences