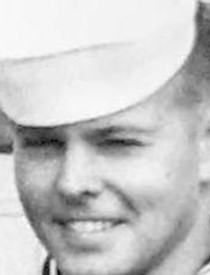 David M. Brume, Sr.
5/21/1945 — 9/24/2021
David Murry Brume Sr. was born to George and Dorothy Brume in May 1945 in Portland, Maine, and departed peacefully from Clarkston on Friday, Sept. 24, 2021, after a long and courageous struggle with COPD. Dave was a beloved husband, father, grandfather, great-grandfather and brother.
Dave married his beautiful bride, Lynette, in the spring of 1969, and their marriage was a good one that stood the test of time. Their union blessed them with six healthy children and their family was always a source of pride for Dave. Dave was a loving father who enjoyed family life. Everyone who knew Dave was blessed by what a good man he was and how well he cared for everyone. Dave welcomed each family member as his own and his in-laws were always viewed as one of the Brume clan from the day they met. Lynette's siblings became his own and they were often at the benefit of Dave's giving nature and selflessness. The grandkids knew Grandpa was a softy and that he always had a "secret" stash of Costco-sized Tootsie Pops ready to hand out from the trunk of his car. All the grandkids knew there was always a sucker in the pocket of his shirt too.
He worked hard caring for his family and provided for them while working in the HVAC industry until his ultimate achievement of opening his own company was realized with the formation of Lazer Heating in Auburn, Wash., in 1989. Dave devoted much time and energy to starting the business from the ground up and he took great pride in seeing it grow. Dave enjoyed working beside his wife, his daughters and especially both of his sons over the years in Auburn and prior to relocating to the Lewiston-Clarkston Valley on New Year's Day 2007.
Dave spent many of his later years working the desk at Lazer Heating beside his sons, David Jr., and, for a time, Michael too. He had great pride in the company that he had originally founded in his basement office. Dave was a hard worker who wanted to stay involved and who found great happiness and purpose in his participation in the business office at Lazer in Clarkston. He was devastated when his health stopped him from going into the office each day because he was thrilled by the success of the company that he had started from nothing.
Dave was a fiercely independent and proud man who lovingly cared for his family and who gave without question. He fought hard to remain on this earth because of this devotion to others. Dave did not like to complain, loved unconditionally, was quick to forgive, was generous, thoughtful and giving throughout his life and up until the end. In his final days, he expressed his love of his family and a need to ensure their well-being despite his own needs. Dave taught us all to be better people through his works and led by his example. His quiet strength and perseverance were extraordinary.
Dave was preceded in death by his parents; his sister, Nancy Baker; and his sister-in-law, Karen Abbe. Dave departed this world in his home with his wife and loved ones by his side. He is survived by his wife of 52 years, Lynette; all six of his children, Carrie Lopez (Jaime), Debbie Slyter (Scott), David Brume Jr. (Jennifer), Dori Armstrong (Aaron), Dawn Nelson (Jason) and Michael Brume (Ashley); numerous grandchildren; great-grandchildren; his sister, Deb Rhoads (Bill) and siblings by marriage: Stuart Miller (Deanna), Reynold Abbe (Susan), Robert Miller, Richard Miller (LeAnn), Kathryn Anderson (Roger), Renee Lee, Bryan Miller (Julie) and Kym Miller.
Dave was well cared for by the Lewiston VA Clinic office and Marion Smith for many years. The family wishes to thank Elite Hospice (Connie, Christine, Teri and Amy especially) for their service since early 2020 that allowed Dave to remain in the home until his passing.
A viewing will be held at 6 p.m. Friday at Vassar-Rawls Funeral Home in Lewiston. Family and loved ones will gather for a graveside service at 1:30 p.m. Saturday at Vineland Cemetery in Clarkston. A service will follow at 2:30 p.m. at The Church of Jesus Christ of Latter-day Saints, cultural center in Clarkston.
Service Information
Date & Time

Saturday, October 2, 2:00 PM

Location

The Church of Jesus Christ of Latter Day Saints - Clarkston Chapel
1123-16th Avenue
Clarkston, Washington 99403

Get Directions

Additional Details

Burial will take place at 1:30 p.m. at Vineland Cemetery in Clarkston.
Offer Condolences