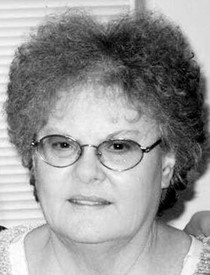 Delores L. Arnold
6/14/1936 — 7/28/2016
June 14, 1936 - July 28, 2016
Dolores was born and raised in Wichita, Kan., where she met her future husband and soulmate, Harold W. Arnold, while he attended and graduated from Wichita State University.
In 1966, they moved their young family to Lewiston and the both of them lived there for the rest of their days, where they became big supporters of the local community. Dolores had a passion for playing contract bridge, and was instrumental in operating an American Contract Bridge League-sanctioned club in the Lewiston valley for many years. Dolores was a life-master and her devotion to the Lewiston-Clarkston Valley allowed many to follow in her footsteps and also attain this national recognition.
Another passion was her tireless work for the YWCA and domestic shelters run by the organization. She served on the board of directors and also on the crisis line to help women in need. Many would applaud her for her selfless acts of charity, but her greatest reward was knowing that she had helped someone in their time of need.
Simply put, mom was exceptional. She had a unique ability to comfort people and carried with her a great reserve of empathy to draw upon. She would do anything to help, no matter how much it cost her personally to do so. She took this spirit of unconditional love with her always, and would be there at any time for not only her family, but complete strangers. Some would call her actions noble, but that was just who she was. The greatest testament to someone's life's worth is not always what you accomplished yourself, but how you help others along the way. To know mom, it was not difficult to see that she was something special, and she was universally loved by all who got the chance to know her.
Dolores was preceded in death by her beloved husband, Harold, and sons Scott and Steve Arnold; and is survived by her sons, Randy and Mark. She leaves behind a legacy of loving grandchildren and great-grandchildren who have continually been her greatest source of pride.
Graveside services will be held at 10 a.m. Aug. 13 at Normal Hill Cemetery. They are being coordinated by Vassar-Rawls Funeral Home, and any honorariums should be made directly to the YWCA of the Lewis-Clark Valley in her name.
Service Information
Date & Time

Saturday, August 13, 10:00 AM

Location

Normal Hill Cemetery
1122-7th Street
Lewiston, Idaho 83501

Get Directions
Offer Condolences