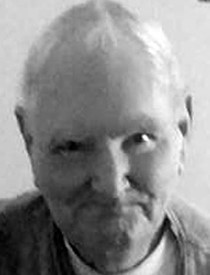 Donald J. Browning
8/6/1935 — 5/3/2017
Don Browning, 81, died Wednesday, May 3, 2017, at Lakeside Center in Winchester, succumbing to the effects of ampullary cancer.
Donald James Browning was born Aug. 6, 1935, the first of four sons of James Ralph Browning and Alta Viola Weaver Browning. He grew up doing chores, playing in the fields and woods, fishing and going to school. About 1950, the family moved to 2 acres in the Lewiston Orchards. They lived in a tent, tending a large garden, a cow and chickens, while building a house. Ralph worked at the mill. Alta and the boys worked in harvesting and processing. He still found time to walk to the river to fish. A favorite Christmas Day family activity was taking the boat up the Snake River to fish and picnic.
As a young man, Don enlisted in the U.S. Navy, but was unable to serve because of mental illness. Naval authorities placed him in an institution out of boot camp. His parents didn't want him to live there and brought him home. Don lived with or near his parents most of his life. He was often seen walking around the Orchards, visiting friends.
In 1980, he met and married Rose Lambert, becoming a stepfather to her boys, Alan Auclair and Eddie Lambert. Don and Rose had a daughter, LeAnne, the joy of his life. They later divorced and he lost contact with her sons.
Don had a lifelong passion for mathematics, working to increase his understanding and ability to solve equations. Fishing was something he enjoyed until he could no longer make it down to the water. He tied his own flies for several years. He made life-size salmon, chinook and steelhead sculptures out of found materials, then started painting fish, wildlife, landscapes and math equations on shirts. If you went to see him, he would challenge you to a game of chess and recently started teaching his grandson.
Don is survived by daughter LeAnne Rose Browning; grandchildren Angela Rose and Nikkoli-Lee; brothers Richard, Larry (Vickie) and Ed (Judy) Browning; and many nieces, nephews, cousins and friends.
The graveside service is 4 p.m. Thursday at Lewis-Clark Memorial Gardens.
Condolences may be posted online at Vassar-Rawls.com.
Service Information
Date & Time

Thursday, May 11, 4:00 PM

Location

Lewis-Clark Memorial Gardens
3521-7th Street
Lewiston, Idaho 83501

Get Directions
Condolences
David Love
I was in Don's class in high school. I always admired his tenacity and wished I had the ability to make life easier for him. He is a special guy, I'm thankful God has a way of redeeming . He loves Don. God be with his family. You can be proud of Don. We
Tuesday, May 16, 2017 8:57 AM
Offer Condolences