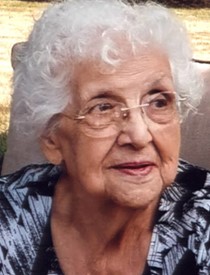 Donna J. Calkins
6/28/1928 — 2/26/2020
Donna "Granny" Jean Calkins was born June 26, 1928, at Spalding. Her parents were James Otis and Eva Laverne White. She was one of eight siblings — seven girls and one boy. She was an enrolled member of the Nez Perce Tribe.
She married Donald "Johnnie" E. Calkins Sr. on Sept. 7, 1946, and resided in Lapwai.
She graduated from Lapwai High School in 1945 at the age of 16. She attended the University of Idaho for a year, and then graduated from Fred Ulen's Lewiston Business College in 1946.
In 1946, she went to work for the State of Idaho, Department of Public Assistance. In 1949, she began work at the U.S. BIA, then transferred to U.S. DHEW-PHS, Indian Health Service, on July 1, 1955.
Donna worked her way up through the ranks of the federal service until she was promoted to service unit director in 1974. Her responsibilities were over five states and several Native American tribes. When she was promoted, she was the very first woman, as well as a Native American woman, for this position. She then retired as service unit director June 30, 1983.
She had three sons, Donald Jr. "Tinker," Monte and Gary; six grandchildren; and nine great-grandchildren. Her husband, Donald "Johnnie" Calkins Sr., died in 2004. She was preceded in death by five sisters and survived by a brother, Billy White, and a sister, Karole White.
She is a member of NARFE since retirement. She kept busy through presenting Native American beadwork at the Orchards Elementary fourth grade. She also presented at the Lewiston fourth grade Rendezvous at Nez Perce County Fair Building since the beginning. She is known as "Granny the Fry Bread Lady."
Her hobby was beading belt buckles, pendants, earrings and key chains. She also loved to bake birthday cakes, fry bread and pots of chili for special occasions. She was a lady who would always have care packages ready for her grandkids' trips.
Donna was 91 when she passed. Funeral services will be at 11 a.m. Friday at Vassar-Rawls Funeral Home. There will be a dinner to follow at the Methodist church in Lapwai.
Service Information
Date & Time

Friday, March 6, 11:00 AM

Location

Vassar-Rawls Funeral Home
920-21st Avenue
Lewiston, Idaho 83501

Get Directions
Condolences
Judy Jackson
Sincere sympathy to Donna's family. It is difficult to lose your Mother, grandmother, and loved one, no matter their age. I really enjoyed doing Donna's hair and visiting with her, she was a real sweet lady.Donna was very proud of her family, and Tinker, you are a very special son.
Friday, March 6, 2020 2:29 AM
Offer Condolences