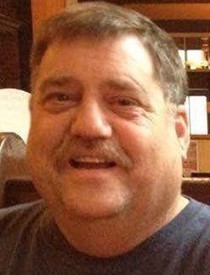 Douglas C. Langley
9/15/1954 — 4/21/2019
Douglas Charles Langley was born on Sept. 15, 1954, to Charles "Chuck" Langley and Juanita (Rice) Langley. He passed on from this life on Sunday, April 21, 2019.
Doug was born into a large, loving extended family. He attended Webster Elementary, Jenifer Junior High and Lewiston High School, graduating in 1972. He continued his education at Lewis-Clark State College, earning an associate degree in drafting. Following college, he started work at the Idaho Transportation Department and remained employed there in the design department until his retirement in 2015, a 42-year career.
He was big brother to his sister, Ru (Langley) Kelso and his brother, Robert "Bob" Langley. Their childhood was happy in the valley, and the family traveled every summer to see extended family spread out over the states. Before he graduated, the family enjoyed many trips with his faithful St. Bernard, Gus, accompanying us on fun adventures. Starting in high school, and for eight years, he worked at the Orchard's Auto Theater and the Clarkston Auto Theater for his dad. He worked as a janitor, and later managed as needed.
His lifelong passion for anything on wheels started when he was a toddler and first word was "tuk" (truck). Cars, and especially his Riviera, filled his life. He was a member of the Buick Club of America and Riviera Owners Association and enjoyed traveling throughout the Northwest attending a variety of shows and rallies with his dear friends, Doug and Lisa Gludt. He also enjoyed a few years in the pit crew for his friend, Randy Bowlin, who raced at different venues in the Northwest.
In 1988, he married the love of his life, Connie (Peavey) Thornton. His son, Ben, and daughter, Ciera, kept him happy and busy. Ben describes him as "being the best father two kids could ask for," and Ciera shared about his devotion to the two of them by how involved he was in their lives. "Whether it was marching band, soccer or anything else, Dad would drive to all the activities, sometimes a couple of times a week, rain or shine, so he'd never miss a game." He also enjoyed play time with his 4-year-old granddaughter, Isabella. Connie was devoted to taking care of him through these last seven months as he bravely fought cancer.
Doug enjoyed excursions up Hells Canyon in his Aunt Vivian and Uncle Wayne Day's jet boat and would eagerly share his knowledge about the history of the Lewiston-Clarkston Valley. He loved living here, and his many photos included panoramic shots of the valley and his treasured Riviera.
Doug is survived by Juanita Langley, Connie Langley, Ben Thornton, Ciera Langley, Isabella Thornton, Bob and Shawn Langley, Ru and Steve Kelso, many aunts and uncles, nieces and nephews and myriad cousins. Doug will be missed by many friends in the valley, his immediate family and all the members of his extended family.
In lieu of flowers or cards, please feel free to make a donation to the cancer charity of your choice. A memorial will be held May 26.
Offer Condolences