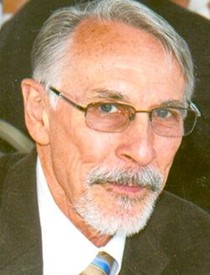 Dr. Launy SchwartzmaD
2/16/1938 — 6/25/2022
Dr. Launy Schwartzman passed into the arms of God on Saturday, June 25, 2022. He was born Feb. 16, 1938, In San Francisco to Sam (Simon) Schwartzman and Hilda (Reich) Schwartzman. Several years later, the family moved back to the Golden Valley area of North Dakota. In 1946, they left the farm and moved to Galt, Calif.
Launy graduated from Galt High School and enrolled in Eugene Bible College in Eugene, Ore. In 1961, he married the love of his life, Sharon Eatmon. They lived in Portland, Ore., then moved to Pasadena, Calif. While in Pasadena he was in the music industry, teaching guitar and was a partner in a music store.
He decided to change his vocation, and entered Cleaveland Chiropractic College, graduating in 1977. Upon graduation, Launy and Sharon moved to Clarkston and started a practice and they could also be close to the Eatmon family.
He again used his musical talents to be involved with the First Assembly of God Church (now Valley Christian Center). He directed choir every Sunday and for the Christmas holidays he helped produce and direct the "Singing Christmas Tree." There were also other productions such as Easter and July Fourth celebrations when he directed for the church. Needless to say, his love for the Lord would definitely shine through on those occasions. After he resigned from directing choir, they joined the "Kings Heirs Gospel" Group. The Kings Heirs performed throughout the Northwest as well as on missions trips to Uganda and Egypt. Launy also put his chiropractic skills to use on many of the people in those countries as well as in Guatemala and San Salvador on other missions trips.
Launy is survived by Sharon, his wife of 61 years; son Andy (Sheri) Schwartzman; sister Arlene Powers (David), of Sacramento, Calif.; niece Tina (Brad) Lewis; and nephew Michael (Margo) Powers. He was preceded in death by parents, Sam and Hilda Schwartzman, and mother- and father-in-law, Andy and Laverne Eatmon.
Launy loved his family deeply and was always looking for ways to let them know how much they meant to him and appreciated each one. His family loved him back the same way. He was loved and appreciated for all the loving ways he showed us.
To his staff — Launy counted heavily on you to carry out what needed to be done in the clinic. Cindy, Mary and Jenni, you were also very loved, appreciated and prayed for each day. Thank you for all you have done.
To his patients — thank you for the years of patronage. It was not unusual to get a call at home from him while he was at the clinic asking for extra prayer for a patient that had a need. Also there was prayer each day at the clinic with him and the staff for our men and women in the military and police force.
Cremation has taken place and he is laid to rest with family members. A celebration of life will be held at a later date. There will be an announcement of the date, time and place.
In lieu of flowers please contribute to your favorite charity or to: Terry and Linda Thompson (Missionaries in Thailand) C/O Bibleway Ministries, P.O. Box 452, Nampa, ID 83653-0452.
Offer Condolences