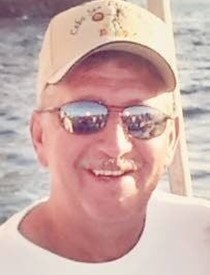 Duane U. Schmidt
4/25/1955 — 1/13/2022
Dad just wanted his obituary to say "he died." Short and sweet and no fuss made. He was an humble guy and wouldn't want anything included about his life and accomplishments. So if we were to say anything about him and the story of his life, we would share the rest of his story:
He was born to Harry and Clarice April 25, 1955. He was the fourth oldest of 10 children and had a built-in best friend in his older brother, Hank. The two of them were wild and gave their mother a run for her money, especially the time they tried to rob the Federal Land Bank in Cottonwood at the ages of 5 and 6. He grew up on the family farm in Greencreek and went to school at the Greencreek Elementary School and graduated from Prairie High School in 1973.
Dad enlisted in the U.S. Air Force as a Military Police Officer at 18 years old, and he was stationed in Mississippi and then in Germany for two years. Once discharged, he went to work as an Idaho County Sheriff's Deputy for two years until landing his dream job at Washington Water Power, known now as Avista, as a lineman until he retired in 2014.
He married the love of his life, Rebecca Kopczynski, on July 22, 1978. They welcomed their favorite child, Jennifer, in 1979, and then their pride and joy, Tyler, in 1982. They would eventually move to Lewiston to be near extended family until the time of his death. They could always be found in the woods or on Dworshak Reservoir with the Dickenson family enjoying time as an extended family.
Dad was an avid fisherman, a practical jokester, had a generous heart and was ALWAYS teasing someone. He would bet anyone "a dollar" regardless of the bet and would relentlessly tease his grandkids, nieces and nephews, and once in awhile, his friends. There are too many stories to tell about Dad and his crazy antics but if you knew him you know he was always laughing or scaring you to death just to get a scream out of you. He would steal food off your plate, jump out from behind a wall to make your heart almost stop or argue politics with the best of them.
He was awarded the IBEW Life Saving Award in April 1990 for pulling a victim out of a car before it exploded. He was too humble to talk about these things but this is how he lived his life, always in the service of others. His years of line work meant he would miss meal times, holidays and weekends to make sure others had power and their families would have a warm home.
He loved to travel and enjoyed the many trips he would take with his family and close friends. His final trip — to heaven — would be from injuries he received from a hit and run Dec. 23, 2021; he would pass away peacefully and on his own terms Thursday, Jan. 13, 2022.
Dad is survived by his wife of 43 years, Rebecca Schmidt; his favorite daughter, Jennifer, and son-in law Craig Heimgartner; his son and pride and joy, Tyler, and daughter-in law Jennifer Schmidt; his cherished grandchildren, Garrett and Abbie Heimgartner and Isabella and Adeline Schmidt; sisters Joann (Gene) Hollandsworth and Debbie Schmidt; brothers John (Diana) Schmidt, Monte (Johanne) Schmidt and Phil (Rhonda) Schmidt; and his many nieces and nephews.
He was preceded in death by his parents, his sister Beth and his brother Hank.
A family graveside service will take place Saturday and a celebration of life will be held at 3 p.m. Saturday at the Lewiston Round Up Ketch Pen. Please come and tell funny stories about Dad, drink a beer in his honor and if you feel so inclined, make a few dollar bets with your friends in his memory.
Funeral arrangements are being taken care of by Vassar-Rawls Funeral Home in Lewiston.
Service Information
Date & Time

Saturday, January 22, 3:00 PM

Location

The Ketch Pen - Lewiston Roundup Grounds
2100 Tammany Creek Road
Lewiston, Idaho 83501

Get Directions
Condolences
Paul Hartigan, Tavares, Florida
Saddened to hear about the passing of "Smitty", I have thought about your family many times over the past several years. My Thoughts and Prayers are with all of you during this difficult time. R.I.P. "Smitty"
Friday, January 21, 2022 10:04 AM
Offer Condolences