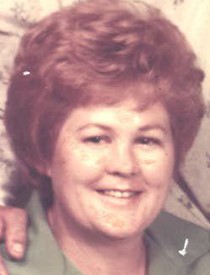 Elaine Conder
11/21/1933 — 7/8/2019
Elaine Barney Conder, loving wife, mom, grandma, great-grandma and great-great-grandma, was born Nov. 21, 1933, at her grandparents' home in Layton, Utah. She returned to her heavenly father, her loving husband and other loved ones peacefully Monday, July 8, 2019, at her home in Lewiston with her son, daughters, daughter-in-law, brother and sister-in-law by her side.
Elaine was born to Vird and Verla (Bone) Barney, the third of five children. She married her high school sweetheart, Joseph Wade Conder, Jan. 2, 1953, in Elsinore, Utah, and they enjoyed more than 61 and a half years of wedded bliss before Wade passed away. Their marriage was later solemnized for time and all eternity in the Los Angeles temple of The Church of Jesus Christ of Latter-day Saints on Feb. 11, 1967. Together, Wade and Elaine welcomed to their family three children, raising them while living in Utah, Nevada, California and Idaho.
Elaine was an active member of the church and loved her heavenly father and savior. She served in many callings, including Relief Society, Young Women's and Primary.
She graduated from high school in Monroe, Utah, where she was a cheerleader. Elaine worked as a telephone operator in Utah and a school bus driver in Los Angeles before she started building her career with Jafra, where she became the first district director in the state of Idaho, traveling and training many others throughout the Northwest.
Elaine enjoyed hunting, fishing, boating, camping and spending time with dear friends. But most of all, she enjoyed spending time with her family. Her family was the most important thing in her life.
Elaine is survived by her children, Debra (William) Freudiger, Joseph (Mary) Conder and Kymberly (Bryan) Oliver; seven grandchildren; 13 great-grandchildren; and a soon-to-be-born great-great-grandchild; her youngest brother, Nolan (Carol) Barney; and numerous nieces and nephews.
She was preceded in death by her husband, her parents, her brothers, William Dale and Reid, and her sister, Carol.
Funeral services will be held 10 a.m. Friday at The Church of Jesus Christ of Latter-day Saints stake center at Ninth and Preston in Lewiston. Viewing will be held at 9 a.m. prior to the funeral. Burial will take place at 11 a.m. Tuesday, July 16, at the Monroe, Utah City Cemetery, with family and friends.
Offer Condolences