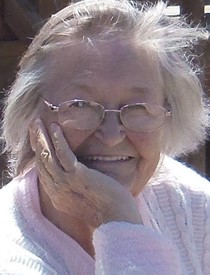 Eleanor G. 'Jeri' Leslie
1/14/1939 — 3/3/2020
Eleanor "Jeri" Leslie passed quietly Tuesday, March 3, 2020, at age 81.
She is survived by her loving husband of 49 years, Eugene Leslie; her six children, Mike (Esther) Axtell, Vicky Klinke, Pamela (Steve) Umphenour, Lonnie (Mona) LaPlante, Gary LaPlante and David Watkins; 17 grandchildren, 37 great-grandchildren; and three great-great-grandchildren.
Mom loved her crafts and did so many different ones. She enjoyed her time helping to open and manage the first bookstore on the Lewis-Clark State College campus in 1968. She also managed the House of Fabrics Store in Santa Cruz, Calif. Mom also enjoyed the time she spent racing cars in the powder puff division at the Lewiston Speedway, car No. ¼. Her favorite place to live was Forest, Idaho.
She resided in Lewiston at the time of her death. We would like to thank Tri-State Memorial Hospital and Advance Care for the kind, compassionate care she received at her journey's end.
Cremation has taken place, and no funeral service will be held at her request. A celebration of life will be held at a later date.
Offer Condolences