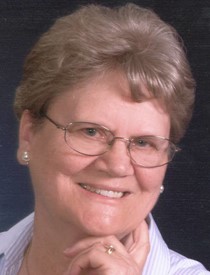 Eleanor "Jean" Lewis
1/21/1938 — 8/10/2018
Eleanor "Jean" Lewis, 80, gained her angel wings on Friday, Aug. 10, 2018, at Guardian Angel Homes in Lewiston.
She was born Jan. 21, 1938, in Rockwood, Tenn., to Creed and Helen Russell. She graduated from Rockwood High School in 1957, and joined the United States Air Force in 1958, where she met her husband of 58 years, Melvin J. Lewis. They were married July 2, 1960, in Spirit Lake, Idaho, and she was discharged in September of 1960.
This southern girl was the matriarch, who managed and operated the Lewis household while raising four children. She loved the sun, sewing, canning (apple pie in a jar) (dad says it takes two to can), cooking, shopping, bowling, Harlequin romance novels, Christmas, "The Sound of Music" and spoiling her grandchildren and great-grandchildren.
Survivors include three daughters, Anna (Jeff Bradshaw), Lana (Steve Horton) and Donna (Erik Langland); one son, Todd (Melissa Lewis — her favorite daughter-in-law); nine grandchildren; and five great-grandchildren.
The family wishes to thank everyone who cared for our mother and dad's wife at Guardian Angel, especially during her last days.
A funeral service celebrating her life will be held at 11:30 a.m. Tuesday at All Saints Catholic Church in Lewiston. Burial services will be private with her family.
Service Information
Date & Time

Monday, August 13, 11:00 AM

Additional Details

11:00am Rosary and 11:30 am Funeral Mass at All Saints Catholic Church in Lewiston, Idaho
Offer Condolences