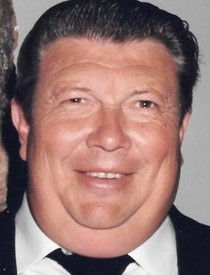 Eugene R. Leslie
3/9/1942 — 5/16/2020
Eugene R. Leslie passed away peacefully surrounded by his family Saturday, May 16, 2020, at the age of 78.
He was born March 9, 1942, to Lyle McKinley and Dona Calise (Price) Leslie, in Rolla, N.D.
He is survived by his three children, Carolyn Fenton, of Clarkston, Lori (Matt) Beale, of Asotin, and Lyle (Janeil) Leslie, of Clarkston; seven grandchildren, TayLyn, Bryan, Kaylissa, Isaac, Deron, Desirae and Zane; his six (step) children, Mike (Esther) Axtell, Vicky Klinke, Pamela (Steve) Umphenour, Lonnie (Mona) LaPlante, Gary LaPlante and David Watkins; numerous grandchildren, great-grandchildren and great-great-grandchildren; his sister, Kathy (Robert) Portlock; and his brother, Edward (Susan) Leslie.
He was preceded in death by his parents; his wife of 49 years, Eleanor "Jeri" Leslie; his brothers, Lyle Leslie and James Leslie; sister Virginia McGuire Feucht; one grandson, Jacob Albert Leslie; and two granddaughters, Rikki Favor and Chelsie LaPlante.
Dad loved to enjoy what life had to offer. He enjoyed collecting all things frogs and numerous other collections. He enjoyed camping, woodworking, repairing sewing machines, fishing and loved rides in the country to see the wildlife. He loved being in Idaho. He was a man of faith in Jesus and loved serving in the church they attended. He had a kind heart and will be missed by many.
He resided in Lewiston at the time of his death. We would like to thank everyone for the kind and compassionate care he received in this difficult time.
This may be your end of journey here on Earth, but it is just the beginning of your new journey, so until we meet again, not goodbye. Love you, Dad and Grandpa.
Cremation has taken place at Vassar-Rawls Funeral Home, and no funeral service will be held at his request. A celebration of life will be held later.
Condolences
Carolyn Fenton and family
Dad and Grandpa,
We love you and miss you.
Love
Carolyn, Deron and Desirae
Friday, May 22, 2020 1:11 PM
Offer Condolences