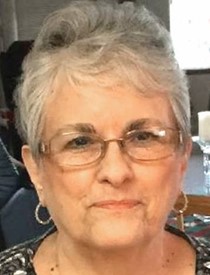 Fay Cavanaugh Teed
5/16/1941 — 1/19/2018
Fay Cavanaugh Teed was taken from us unexpectedly Friday, Jan. 19 2018. She was born in Filer, Idaho, to Joseph Edwards and Leatha Bigler Edwards on May 16, 1941. She lived there until her family moved to Lewiston when she was in junior high school. She married her high school sweetheart, Don Cavanaugh, on Sept. 14, 1957.
Fay and Don had five children, Debbie, Kathy, Randy, Dawn Ann and Brenda. Our beloved mother loved spending time with family and friends. She loved to travel, watch sports, go camping, music and good food. She loved playing keno and playing the slots. Fay spent the last four years enjoying life with her partner, Bob Miller.
She was a loving mother and grandmother to her five children, 16 grandchildren and 23 great-grandchildren.
Fay was preceded in death by husband Donald D. Cavanaugh; father Joseph Edwards; mother Leatha Teed; father-in-law Raymond Cavanaugh; mother-in-law Kathryn Larsen Cavanaugh; brother Barry Edwards; and second husband Wally Teed.
Fay is survived by son Randy (Justine) Cavanaugh; daughters Dawn Ann Cavanaugh (Norm Stickney) of Clarkston, Debbie (Glenn) Rush and Brenda Viers, both of Fairbanks, Alaska, and Kathy (David) Egland of Lewiston; her partner, Bob Miller, and his children, Richard (Becky) Miller of Spokane, Kathy (Michael) Moscrip of Lewiston, and Corina (Jim) Uglem of Buckeye, Ariz.; her brother, Bob Edwards; sister Pat (Mick) Hammond; brother-in-law Steven (Bonnie) Cavanaugh; and sisters-in-law Sally Heuett, Carol (Ron) Andrews, and Janice (James) Teft. She also is survived by numerous nieces and nephews.
A celebration of life will be held at 2 p.m. Friday at the Clarkston Eagles Lodge, 505 Maple St., Clarkston. A potluck dinner will follow the celebration of life at the lodge.
Offer Condolences