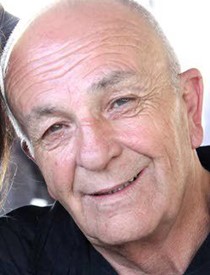 Fred R. Buchi
4/23/1947 — 11/21/2018
Fred Roland Buchi, 71, of Lewiston, passed away Wednesday, Nov. 21, 2018.
Fred was born in Vancouver, Wash., on April 23, 1947, and lived many years in Ellensburg, Wash., and Silverdale, Wash., before retiring to Lewiston.
Fred was married to Vicki Wieters on Aug. 7, 1988. They were married 30 years.He is survived by loving wife Vicki; sister Joan; children Wanda, Deanna, Joe, James, Kyle and Anna; 13 grandchildren; and three great-grandchildren.Fred worked as a car salesman for more than 25 years, most notably at Liberty Bay Auto in Poulsbo, Wash. He enjoyed his family, camping, cooking and making wood reindeer. He was extremely helpful and would give the shirt off his back if he'd thought you needed it. The family will receive friends and family for a memorial for Fred. It will be held at Vassar-Rawls Funeral Home, 920 21st Ave., Lewiston, ID 83501, at 1 p.m. Friday. Please send condolences or flowers to 2402 Fifth St., Lewiston, ID 83501.
Service Information
Date & Time

Friday, November 30, 1:00 PM

Location

Vassar-Rawls Funeral Home
920-21st Avenue
Lewiston, Idaho 83501

Get Directions
Condolences
Linda Santa livingstone
So sorry to hear about your husband I keep in touch with Carolyn I'm in Canada
Saturday, December 1, 2018 1:00 PM
Offer Condolences