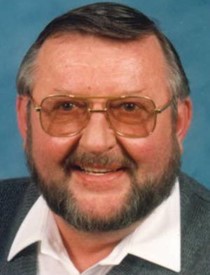 Gary Palmer
8/14/1938 — 6/15/2018
Gary Lloyd Palmer passed away Friday, June 15, 2018, at his home in Lewiston. He was 79.
Gary was born Aug. 14, 1938, in Lancaster, Wash., to Walter and Wanda (Conover) Palmer. In 1956, he joined the U.S. Navy, serving in Karamursel, Turkey, with a security group that included top secret Navy intelligence activity.
After being discharged, Gary married Janice Kom on July 8, 1957, in Thompson Falls, Mont. The couple moved to Lewiston in 1961 with their two children, and he took a job at Potlatch Corp. He worked there until the early 1980s, when he served a short stint as a Nez Perce County commissioner. He then transferred to St. Maries, where he finished his career as a safety supervisor for Potlatch Corp., retiring in 1999. Shortly thereafter, Gary and Jan moved back to Lewiston, where he lived the rest of his life.
Gary loved the outdoors. In his early life he would pack into the high country to hunt and fish. Later, he bought a camper and would enjoy family trips.
Gary is survived by his wife, Janice, at the family home in Lewiston; children Bryon (Carrie) and Pam (Fred); grandchildren Sam, Haley Jo (Garrett) and Christin (Adam); great-granddaughter Aubrey Ann; and sister Sally Cochran. He was preceded in death by his parents, three brothers and a grandson.
Cremation has taken place and no services are planned at this time. Vassar-Rawls Funeral Home has been assisting the family.
Offer Condolences