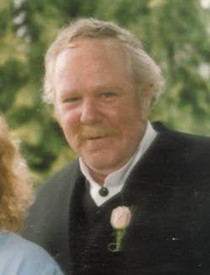 Gary R. Hayes
5/19/1953 — 12/14/2018
Gary Randall Hayes passed away Dec. 14, 2018, at his home. He was born May 19, 1953, to William and Norma Hayes, at Lake Union in Seattle, where he was raised until his adolescent years. The family then moved to Lewiston, where he attended school until he was drafted into the United States Army.
Following his military experience, a daughter was born; she is Renee Nestler (Fred) of Puyallup, Wash.
He met the love of his life, Sharon, in spring of 1976. This became a 42-year love story. They were married in a double wedding ceremony July 23, 1978, at the "Hitchin Post" at Coeur d'Alene, where brothers Gary and Ron married best friends Sharon Jones and Kay Bush of Asotin.
Gary and Jaxon Caren were the first employees at Hells Gate State Park at Lewiston in 1976. They planted all trees and landscaped the entire park. He was then employed with Leone and Keeble Construction. He was a part of the building of the Clarkston Quality Inn, LCSC Library and the Clarkston High School renovation.
Gary was always happy, funny and resilient. He never met a man or critter he didn't like. He loved his pets and he always had several. His surviving pets are his beloved cats, Bear and Boo.
He started building muscle cars early in life. His pride and joy was a 1968 Chevy Camaro. Like his father, he loved motorcycles. The first bike trip he took with Sharon was a tour through Glacier Park. At the time of his death, he owned a classic Harley-Davidson and a newer Harley soft tail. He and Sharon enjoyed NASCAR racing. They attended races at Charlotte, N.C., Richmond, Va., the Daytona 600 in Florida, including a trip to Disney World, and several races at Las Vegas. They also attended NHRA drag racing competitions in Spokane and Seattle, often with Gary's brothers and families. He liked to play pool, cards and read thriller novels.
He is survived by Sharon Hayes, Renee Nestler, Karen Smith, Anthony Brown, Boo and Bear.
Cremation has occurred and a service will be announced at a later date.
Offer Condolences