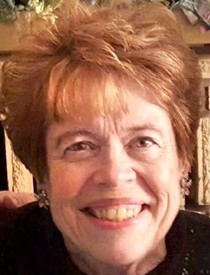 Guyla A. Tiede
12/15/1949 — 2/4/2021
Guyla Ann Tiede, 71, of Lewiston, passed away peacefully Thursday, Feb. 4, 2021.
She was born Dec. 15, 1949, in Lewiston to Guy R. and Olive D. Steeley. She graduated from Lewiston High School in 1968 and attended the University of Idaho the following fall. On Nov. 22, 1969, she married the love of her life, Glen Louis Tiede, at Trinity Lutheran Church.
She is survived by her mother, Olive Steeley; two daughters, Marina Tiede and Sundee Phillips; sister Charlene Hebert; and brother Russell Steeley. She is also survived by her three grandchildren, Kody Triplett, Lindee Lorig and Brayden Phillips; and one great-grandson, Daxton Lorig. Her death was preceded by her father, Guy Steeley; and husband, Glen Tiede.
At a young age, Guyla enjoyed camping, mushrooming, fishing and picking huckleberries with her parents and grandparents. Early years also included playing with her sister and cousins at their grandma's while spending hours in the raspberry patch, climbing the pine trees and playing in the laundry chute.
Her love of outdoors continued after starting a family of her own, building a cabin in the mountains from the ground up with her husband and kids. The cabin provided many years of family outings and activities she enjoyed as a child. Cabin fun also included snowmobiling, card and board games, sledding, long nights around a bonfire and snow season fireworks.
Poet Creek Campground became her favorite camping destination in the camper with the family. She found joy and peace with family in hiking, fishing, campfire conversations and listening to the sound of the creek.
Gulya was a lifelong member of the Grace Lutheran Church. Her hobbies included ceramics, reading, gardening, playing the organ, cooking and baking. Her cooking landed her an article in the Lewiston Tribune newspaper about her delicious creations. Guyla believed there was never such a thing as too many flowers, glitter, lights or sequins for her in life.
Favorite travel destinations included traveling to Disneyland, Mariners games and the Oregon Coast with her family.
She enjoyed many things in life but none greater then helping others. Guyla cherished family and was the most giving person, putting others before herself.
Guyla's passion for helping others continued into her work at Idaho Commission of the Visually Impaired as a vocational rehabilitation assistant. She helped as many people she could in the Sight Restoration Program until she retired in 2017.
Later in life she could be found in her backyard relaxing in the hot tub, taking in the fresh air or enjoying a good movie. She also cherished ice cream cone runs with her sister or husband, followed by a drive and a park visit for conversation and the view.
Guyla had a big smile, big heart and endless caring. She will be greatly missed.
A viewing will take place from 5-7 p.m. Friday at Vassar-Rawls Funeral Home, 920 21st Ave., Lewiston. A family graveside service will be held at a later date.
In lieu of flowers, memorials may be made to any research for prostate or esophagus cancer or to Grace Lutheran Church.
Service Information
Date & Time

Friday, February 12, 5:00 PM

Location

Vassar-Rawls Funeral Home
920-21st Avenue
Lewiston, Idaho 83501

Get Directions

Additional Details

Viewing will be from 5-7:00 p.m.
Condolences
Steve Achabal
Oh, how we have missed Guyla here at the Idaho Commission for the Blind and Visually Impaired. She always had a big smile and helpful demeanor. Whether it be trying to help her co-workers or clients in our Sight Restoration or Vocational Rehabilitation programs, Guyla did her best to help that person or at the very least lend an empathetic ear to make sure those individuals felt that they were being heard and that the pain and frustration they were feeling could be eased. Hearing her stories, with a gleam in her eye, about the last family vacation to Disneyland, or when she told a joke, will always bring a smile to my face. Rest in peace Guyla, and know you are missed.
Thursday, February 11, 2021 8:24 AM
Offer Condolences