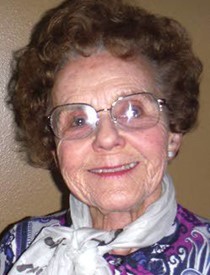 Inge Peintner
9/16/1923 — 10/10/2018
Ingeborg Peintner passed away Wednesday, Oct. 10, 2018, at St. Joseph Regional Medical Center in Lewiston, after a brief illness. She was 95.
She was born Sept. 16, 1923, in Vienna, Austria, the only child of Adolf and Augusta Dinzl, and although she suffered from scarlet fever and tuberculosis as a youth, she lived an idyllic life as a youngster.
Her passion was being in the outdoors, swimming, hiking and especially skiing. As World War II was beginning, she had to work in service for the government both on a farm and ammunition plant; but she eventually began her schooling at the University of Vienna, which was interrupted twice — while leaving Vienna to avoid the Russian forces, and when she was accidentally shot through the neck while a member of a shooting club.
She eventually received her medical degree in 1950. Although she worked in various medical departments at the University of Vienna, times were difficult in Austria after the war and she eventually immigrated to Canada in 1952, with her parents soon to follow. She worked throughout Canada at various hospitals until eventually settling in Calgary, Alberta. It was there she met a handsome young man, Toni Peintner, from the northern Tirol of Italy, and they were married. Their first child, Sonya, was soon born in 1956, followed by brother Christian in 1959.
Inge worked for the city of Calgary at pediatric and family planning clinics until her retirement in 1980, when with her recent divorce, she moved to Santa Rosa, Calif., to live near her mother.
She enjoyed traveling the world, skiing, exercise, playing dominos and family visits. Inge was most excited to receive super senior rates at ski resorts near Lake Tahoe at 80. With her mother's passing, she eventually moved to Lewiston in 2013.
Inge is survived by her daughter, Sonya Moss (Lynn), in Lewiston; her son, Chris, of Calgary; grandson Colin Moss (Sarah); granddaughter Sarah Myers (Will); and five great-grandchildren, with one on the way.
Inge's life was well-lived. She has been cremated and joined other family members on the banks of the American River at the cabin. A private family celebration of life will occur in the spring when the wildflowers are in bloom. Memorial donations may be made to the Moss Family Scholarship Endowment Fund at Lewis-Clark State College Foundation, 500 Eighth Ave., Lewiston.
Offer Condolences