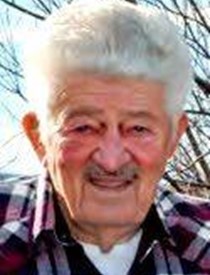 Ira J. 'Jerry' Wilson
7/8/1931 — 9/7/2020
Ira Jerome Wilson, known to his family and friends as "Jerry," passed away Monday, Sept. 7, 2020, at his home at the age of 89.
Jerry was born July 8, 1931, and raised on Grouse Flats neat Troy, Ore. His mother passed when he was just a baby. He then lived with his paternal grandparents for a few years.
Jerry had to quit school at a young age to work on the family farm. He was drafted at 21 and did a quick stint in the Marine Corps during the Korean War and was discharged because of a prior injury.
Jerry was a jack-of-all-trades and a master of many. As a young man, he worked on area ranches and became adept at working with horses. He also worked in the woods and at various sawmills around the Northwest. Jerry then tried his hand as a heavy equipment mechanic and joined the union. He was a self-taught welder and at one point was teaching welding classes at Lewis-Clark State College.
Later on he started a janitorial business and did that for 10 years. There were also a few other ventures along the way. Jerry loved the outdoors and was an avid hunter and fisherman, making several trips to Alaska. A.A. was a big part of Jerry's life, and he celebrated 49 years of sobriety this year. He had a nurturing way about him with enough heart to go around for family, friends and anyone in need. Jerry was an inspirational speaker with a good sense of humor and he could tell a great story, some of which have not been disproven to this day. He will be missed by many.
Jerry is survived by his wife, Dorothy J. Wilson; her children, Brenda, Brian, Paul, Perry and John; and his little dog, Walkeyea. Jerry was previously married and from those marriages he is survived by his daughters, Marilee (Wilson) Roberts and Deloris (Wilson) Johnson; his adopted and stepchildren, Robert "Bob" Wilson, Jody (Bashaw) Hall, Shane Bashaw, Corey Bashaw, Buzz and Desiree. He is also survived by his half-sister, Marilyn S. Atwood, and grandchildren and great-grandchildren.
Jerry was preceded in death by his previous spouses, Bonnie Eberhardt, Daisy (Johnson) Wilson and Donna Wilson; daughter Marci Jo Bashaw; stepdaughter Jullie (Rose) Rimel; sister Irene L. (Wilson) Schaffer; half-brothers Lawrence William "Bill" Wilson and Lynn Michael Wilson; his parents, Ira Lawrence Wilson and Mary Margaret (Davis) Wilson; stepmothers Claribel A. Uto and Beulah Wilson.
No memorial services are scheduled at this time.
Condolences
Ann Onymous, "Annie"
Jerry was a big help to me in a difficult time of my life. He always made me laugh and was 1 of the best storytellers I've known. My heart goes out to the many people who loved him.
Tuesday, September 22, 2020 8:36 PM
Offer Condolences