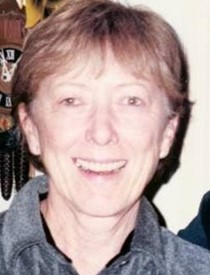 Jacqueline R. Styner
8/23/1935 — 12/8/2021
Our beloved mother, Jackie Styner, passed away peacefully Wednesday, Dec. 8, 2021.
Jackie was born Aug. 23, 1935, in Troy to Audrey and Jack Milsap. She grew up in Moscow, where she met her husband, Roger Styner. He preceded her in death after 60 years of marriage. She also recently lost her beloved daughter-in-law, Lisa.
Jackie and Roger were married in 1954 and were very devoted to each other. They travelled extensively — road trips and boat trips with the children when they were younger and then trips to California, Hawaii, Orlando and Las Vegas when they were older. Roger and Jackie explored the world on trips to Scotland, England, Ireland and cruises to the Mediterranean, through the Panama Canal, and in Russia.
They had four children, Debi Hoffman, Sheri Dotson (Kevin), Brad, and Jim (Karen) and they were blessed with seven grandchildren and eight great-grandchildren. Jackie delighted in spending time with family, and she always made every family get-together special. They bought a cabin on Lake Coeur d'Alene in 1989, which was always a fun place for the entire family to gather. They loved to have everyone come visit and enjoy time on the lake — boating, volleyball, croquet etc. We all have many happy memories from time spent at the cabin.
Jackie was an exceptional stay-at-home mother and homemaker. She was very proud of her family and was active in all their activities — Girl Scouts, Boy Scouts, chaperoning school events, etc. Once the kids were older, she went to work with Roger in his new company — Grassland West — helping to get the business started. She loved antiques and decorated their home beautifully. She loved gardening and had a beautiful rose garden.
Jackie was a long-time member of the First Baptist Church of Lewiston and in later years attended the Congregational Presbyterian Church.
St. Joseph Hospice assisted with her care prior to her move to Generations for her end-of-life care. They both were a blessing to her and to the family. We take much comfort knowing that she has now been reunited with the love of her life and that we will all see her again one day.
Offer Condolences