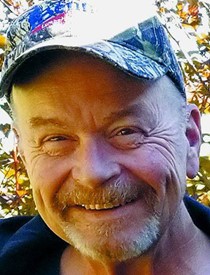 James E. Huffman
6/2/1954 — 11/9/2017
James Earl Huffman passed away peacefully in his sleep at his home in Genesee on Thursday, Nov. 9, 2017.
Jim was born to Robert Uriah and Shirley Ann Huffman on June 2, 1954, in Genesee, the eldest of four children. The family lived at Genesee until 1958, and then moved to Seattle, where Jim finished school. Two weeks after graduating from John F. Kennedy High School in 1972, Jim came back to his beloved Idaho.
Soon after, he was employed at First Security Bank in Lewiston. From 1972 until 1985, he worked his way up from bank messenger to remote site supervisor in data processing. He was the manager/treasurer of United Services Credit Union from 1985 to 1987.
Jim married Deanna L. Amos on Aug. 18, 1979. They began their life together in Lewiston, where they raised two sons, Wyatt A. and Will J. - their much loved and best accomplishments in life.
In 1990, Jim began working for the Idaho Transportation Department at Lowell, Idaho, in the maintenance division. He enjoyed his time there with his family, working and living next to the wild Lochsa River. He served for a time as an emergency medical technician with the Lowell Quick Response Unit. In 2002, he moved with his family to Genesee and began working for the construction/engineering division of the IDT until his retirement in 2010.
Jim enjoyed golfing, bowling, hunting and fishing and target practicing with his sons. He liked remodeling projects around the house and reading - especially history, politics, the Civil War and his family's genealogy. He grew a big patch of Honey and Pearl corn every summer and gave it all away.
Jim loved his life, living and working in small towns in Idaho. More importantly, he loved the people in the towns, and especially his family, and we loved him. He made everyone feel welcome and was always glad to see you. Jim's love, caring and good-natured humor and smile will be terribly missed by us all.
He is survived by his wife, Deanna, of Genesee; sons Wyatt A. of Lewiston and Will J. of Grangeville; mother Shirley Ann; brother Robert (Diane) Joseph; sisters Eva (Chris) Field and Christine Huffman, all of Seattle; along with six nieces and nephews and his faithful border collie companion, Fred.
Jim was preceded in death by his father, Robert U. Huffman, of Seattle.
A celebration of Jim's life will take place between 1 and 4 p.m. Saturday at the Genesee Senior Center, 140 E. Walnut.
Service Information
Date & Time

Saturday, November 18, 1:00 PM

Location

Genesee Senior Center
104 E. Walnut Avenue
Genesee, Idaho 83832

Get Directions

Additional Details

Reception will be from 1 - 4 p.m.
Offer Condolences