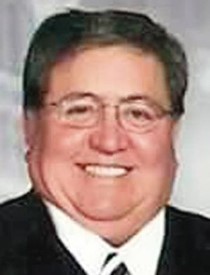 James (Jimmy) B. Arellano
2/4/1954 — 4/15/2015
James Ben (Jimmy) Arellano was born Feb. 4, 1954, in Denver, to Gilbert and Cleo Arellano, and died Wednesday, April 15, 2015, in Coeur d'Alene.
Jimmy loved his life and loved to share it with his grandkids, not only by traveling across the U.S. to see them but going to no ends to see them practice and compete in the multitude of sports and events. Anytime there was something happening with a grandchild, he made it his priority to attend no matter what. There was nothing that could stop him from this. With his grandkids, he had been to both sides of the country, from Las Vegas to Virginia, from Gettysburg, Pa., to Lapwai and everywhere in between. This was his true passion. A close second was fishing and just having fun with other family members, from his children to the multiple brothers, cousins, nieces and nephews. And he never forgot his true friends.
He is survived by his four children, Gilbert Arellano (Lisa), Merry Broberg of Puyallup, Wash., Jennifer Rogers (Terry) and Karalynn Benekas (Steve); siblings include brother Gill Arellano (Betty), Joe of Elk City, Lucy Trujillo (Bob), Linda Medina (Eddie), Alfred Arellano (Josie), Larry Arellano (Carla), and last but not least, sister Punkie Valdez (Larry); grandchildren, including Abel, Parker, Abby, Luke and Gilbert; and numerous nieces and nephews. Jimmy was loved by all who knew him and was family to us all.
He was preceded in death by his mother, Cleo; father Gilbert; and brother John.
The memorial will be held at 1 p.m. Friday at the St. Stanislaus Church, located at 633 Fifth Ave., Lewiston. The family will be holding a covered-dish celebration of life at 4 p.m. at the Red Sale Barn located at the Nez Perce County Fairgrounds in Lewiston.
Service Information
Date & Time

Friday, April 24, 1:00 PM

Location

St. Stanislaus Church
633-5th Avenue
Lewiston, Idaho 83501

Get Directions
Offer Condolences