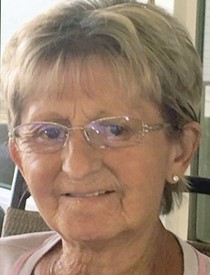 Janice M. Nelson
1/12/1950 — 4/27/2018
Janice "Jan" Marie Nelson of Lewiston passed away at her home Friday, April 27, 2018, after a brief illness. She was 68 years old.
Jan was born Jan. 12, 1950, in Devils Lake, N.D., to Joseph and Mary Swartzenberger. She attended Catholic school in Montana, and when the family moved to Great Falls, Mont., in 1960, she completed her education there. After high school she trained to be a cosmetologist and received her state of Montana certification. She practiced in that field until deciding to pursue a career in the retail industry and going to work for JCPenny as a sales associate.
She married Gale Nelson in 1974, and in 1976 they were blessed with the birth of their only child, Kimberly Jo. Shortly after that they relocated to Lewiston, where Jan continued her career with JCPenny at the Lewiston Center Mall. She was the catalog manager and was known and loved by both co-workers and customers. She was a true professional in her field of work and prided herself in knowing her customers' wants and needs and ensuring that when they left her store they left with satisfaction. After 38 years of dedicated service at JCPenny she retired in 2012.
Jan was fierce in her love of family. She was a devoted mother to her daughter Kim, and an especially devoted Nana to her granddaughter, Macy Jo, who was the shining light of her life. She was actively involved in raising and nurturing Macy and loved her passionately. She was a great big sister to her brother and was always there for him in times of need.
Jan was a strong and independent woman, truly a force to be reckoned with. She faced much in her life, and no matter what the challenge was she rose to it, overcame it and moved forward in life with her head held high. She was a true warrior of life.
She enjoyed fishing with her husband and daughter and was blessed with a green thumb. She was a true master gardener, and it showed in her array of beautiful houseplants and her immaculate yard with its various plantings.
Jan was preceded in death by her parents and her husband, Gale. She is survived by daughter and son-in-law Kim and Doug Hardin; granddaughter Macy Jo Hardin; brother Joseph Swartz; and her best friend, Lillian Guiggey, all of the Lewiston-Clarkston area.
There will be a memorial service for Janice at 11 a.m. Thursday at Vassar-Rawls Funeral Home. A covered-dish dinner will follow immediately afterward at the Veterans of Foreign Wars Hall, 1104 Warner Ave., Lewiston.
Service Information
Date & Time

Thursday, May 10, 11:00 AM

Location

Vassar-Rawls Funeral Home
920-21st Avenue
Lewiston, Idaho 83501

Get Directions

Additional Details

A reception will follow the service at the VFW Hall in Lewiston.
Condolences
Teri Rainey
Worked with Jan at JCPs. She was a lovely, funny lady. So sorry for your loss
Monday, May 21, 2018 12:19 PM
Kim Donohue
Jan was such a kind and loving person. She was such a good friend to me when I worked at JCPenney's. I would run into her around town and we always had a good visit. She spoke so proudly of her family. I will always cherish Jan's kindness and her friendship.
Thursday, May 10, 2018 7:50 AM
Melinda Winchell
My heartfelt sympathies to Kim,Doug,Macy & Joey,She loved you all so much,as you did her,so carry on in her spirit,live your lives well,knowing she is watching & smiling down on you with pride & approval,may God give you comfort & the grace to face every day & soon,replace tears with a smile,when you think of her.Much love,hugs & healing❤️
Monday, May 7, 2018 2:56 PM
Offer Condolences