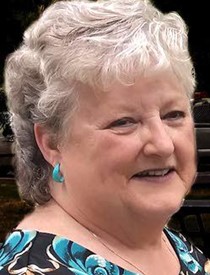 Jessine L. Jones
8/16/1946 — 4/25/2019
Jessine Louise Gordon Jones, 72, passed away Thursday, April 25, 2019, at St. Joseph Regional Medical Center in Lewiston.
Jessine was born Aug. 16, 1946, in Spokane, to Harry and Zelma (May) Gordon.
She married Merlin Jones in Bountiful, Utah, in February 1963. They moved to Clarkston in 1965 and made their lives in the surrounding area. They made a beautiful life together, having three children, Guy, Merlin Jr. and Heidi (Larkin).
In 1977, with Merlin's encouragement, she obtained her beautician license and successfully ran several beauty salons, including one in their home at Lenore. They had five grandsons, Brian, Zach, Josh, Dustin (Jones) and Aiden (Larkin). Unfortunately, she lost Merlin in 2001.
She was lucky enough to spend the remainder of her life with Jim Wagner following their commitment ceremony in 2004, and they made their home in Lewiston.
She leaves behind her siblings, Raymond (Lela), Royella (Tom Smith), Tim (Gloria), Gary (Pam), Toad (Steve Brandt), Sandy (Eric Varney), Lorene (Whitman) and Taffy. She also leaves her children, grandchildren, eight great-grandchildren and a multitude of nieces, nephews and extended family.
She was an avid quilter, seamstress and crafter. She was an active member of the Orchards Baptist Church, volunteering for the quilting circle and food pantry. She continued hairdressing until her passing.
A service will be held at 3 p.m. Tuesday at Orchards Baptist Church, 1002 Bryden Ave., Lewiston. A reception will follow at the church.
In lieu of flowers, the family asks that donations be made to the Orchards Baptist Church or any charity of your choice.
Service Information
Date & Time

Tuesday, April 30, 3:00 PM

Location

Orchards Baptist Church
1002 Bryden Avenue
Lewiston, Idaho 83501

Get Directions
Condolences
Sandy Varney
How I wish I could have been there with ALL of you. I tried my best. Jessine is an amazing mom, grandmother and great grandmother. She will be greatly missed. I have so many fond memories with her that I shall always treasure. You are in my thoughts and prayers. I love each of you so much. Aunt Sandy
Tuesday, April 30, 2019 10:31 AM
Julie Wagner
Uncle Jim,
So sorry for your loss. Prayers and love being sent for you and Jessine's family during this difficult time.
Tuesday, April 30, 2019 7:10 AM
Offer Condolences