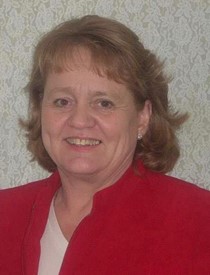 Joan S. Richardson
1/17/1955 — 3/15/2019
On Friday, March 15, 2019, Joan Eileen Swearingen Richardson went into the arms of her savior Jesus Christ. Joan was born Jan. 17, 1955, to Vern and Norma Swearingen in Lewiston. She spent the rest of her life here in the Lewiston-Clarkston Valley, the community she loved so deeply. She had a passion for caring for all those less fortunate than herself.

She began her career in nursing as a nurse's aide and then an LPN at Orchards Nursing Home back in the 70s. She had clearly found her calling. From there she became an RN and went to work at St. Joseph Regional Medical Center. She then obtained her RN Bachelor of Science in nursing. She spent the next 25 years there providing "only the best" care as an oncology nurse, clinical care coordinator and nursing supervisor. Joan reached the pinnacle of her career when she graduated from Gonzaga University with her Master's degree in nursing and went into private practice as a family nurse practitioner at Clearwater Medical Clinic.

Joan's passion for her community did not end with her career but rather her career extended her passion. Joan pioneered bringing the first "Relay for Life" to the Lewiston-Clarkston Valley; where she was the chairperson for over 10 years. As her family we were fortunate enough (and expected) to be a part of this great event. Joan was also one of the founders of The Snake River Community Clinic, providing care to the uninsured free of charge. She had a way of inspiring all those around her to do better and be better.

Joan married the love of her life, Pat Richardson on April 19, 1975. Together (albeit sometimes crazy) they built a beautiful life. They were never happier than when they had a house full of kids. Her grandchildren, nieces and nephews always loved to go to "Gram's" or "Joanie's." It was there that they were allowed to be the "wild child's" that they weren't allowed to be with their parents, from midnight swims in the pool, to horseback riding, to feeding the chickens, and popcorn and cookies in bed.
Joan is survived by her son, Chad and daughter-in-law Beverly Richardson; daughter Buffi Richardson; grandchildren, Brittnee, Colby, TJ, Alexis, Colton, Gracy, Caitlin and Tripton; brothers, Terry (Kris), Danny (Linda), Paul (Tammy), Doug (Tiona) and Lee (Jennifer); sisters, Jan (Tony) Flowers and Jill (Scot) Fuhrman; along with several nieces and nephews who she loved dearly.

She was preceded in death by her brother and sister-in-law, Mike and Marilyn Swearingen; niece, Angela Fignani and her beloved husband, Pat Richardson.

Please join us in celebrating the life of this incredible woman at 1 p.m. March 30 at CrossPoint Church Alliance Church, 1330 Powers Ave., Lewiston, ID 83501.

In lieu of flowers donations can be made to Jackson's Pay It Forward Foundation, 3527 Eighth St., C, Lewiston, ID 83501 or the Snake River Community Clinic, 215 10th St., Lewiston, ID 83501 in Joan Richardson's honor.
Service Information
Date & Time

Saturday, March 30, 1:00 PM

Location

CrossPoint Alliance Church
1330 Powers Avenue
Lewiston, Idaho 83501

Get Directions
Offer Condolences