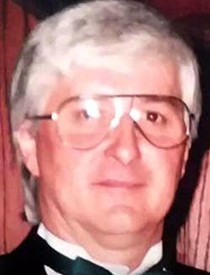 John Allen Devlin
11/25/1952 — 12/28/2018
John A. Devlin returned to the arms of his heavenly father on Friday morning, Dec. 28, 2018. He was 66 years old. Born in Orofino on Nov. 25, 1952, John graduated from Orofino High School and shortly thereafter enlisted in the U.S. Army. He served during the Vietnam War as a communications specialist. Honorably discharged in 1976, John then moved to Moscow, where he met and married his eternal sweetheart, Susan Cox. Together they raised their family, teaching faith in God, respect, kindness and service to all, along with a love of nature and outdoor recreation.
John traveled extensively as project engineer with Azimuth Communications. He loved spending quality time with family and also enjoyed taking long rides on his UTV Razor.
John was preceded in death by maternal grandparents Charlie (Toots) Adams; his dad, Motie Gillette; uncle Charlie (Mary Ann) Adams; aunt Bonnie Clay; his biological father, Dick Devlin; and his father-in-law, Ken Cox. John is survived by his loving eternal wife, Susan Devlin; mom Jeannie (Punch) Deyo; brother Dick (Patricia) Devlin; sisters Peggy (Stuart) Curtis and Cheryl Gillette; mother-in-law Janet Cox; brothers-in-law Rick (Jolinda) Cox, Kenny (Tracy) Cox and Danny (Janette) Cox; daughters Angela (Jesse) Devlin-Whitworth, Corrynne Devlin (Kevin Bleth) and Angel (Shane) Stancell; son Johnny Devlin Jr. (Shae Austin); grandchildren Toby McIver, Tiahnna Caren, Kelly Dunham, DJ Clapp, Peyton Dunham, Sadie Devlin and Quinn Devlin-Whitworth; as well as nieces, nephews and best friend Steve Winkleman.
Viewing will be held at the Lewiston Latter-day Saints Stake Center, 836 Preston Ave., at 10 a.m. today, with funeral services at 11 a.m. Donations may be sent to the American Cancer Society in John's name. Condolences may be sent to Vassar-Rawls Funeral Home in Lewiston.
Condolences
Cassandra De Haan
Our families deepest condolences. We can only image the feelings you are experiencing and the suddenness of Uncle John's passing. Please know that the entire family are in our thoughts and prayers.
Love,
Cassandra, Melissa and ours.
Friday, January 11, 2019 11:37 AM
Offer Condolences