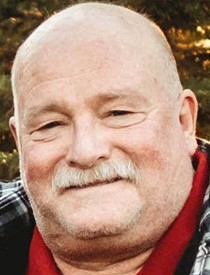 John David Seely, Jr.
3/26/1962 — 1/31/2021
John David Seely Jr., 58, died at St. Joseph Regional Medical Center in Lewiston, Sunday, Jan. 31, 2021, of cardiac arrest.
David was born March 26, 1962, in Burns, Ore., to John "Jack" Seely Sr., and Sandra Sue Call Seely.
He lived in Seneca, Ore., until 1967 when Jack and Sandy purchased PK's Place in Lapwai. He lived in Lapwai, Sweetwater and then settled in Lapwai. He went to school at Lapwai schools, graduating in 1981. During school, David excelled in football, wrestling and art. He was part of the 1979 football team that won the only state championship in the school's history. He has fond memories of driving his 1963 Ford Falcon convertible during school parades and cruising with his friends. David had a few nicknames affectionately given him over the years, such as Carrot Top, Davey Wavey, Big Daddy Dave, Blue Stallion and Papa Seely. His favorite names were Dad and Grandpa. During school, he worked summers at the school and for area farmers.
After school, he worked for Allied Roofing, Tricker Trailer, Lapwai School District as an art assistant, and various companies doing road construction with his father-in-law. David was well liked and made lifelong friends with many of his co-workers. He quit working in 2000 to take care of his parents and help them run PK's. Jack and Sandy passed in 2004 and left the bar to David. He always said he hated the bar, but he enjoyed visiting with all his patrons. He ran the bar until September 2020, turning it over to his son, Clayton.
David met Julie Cochran in 1984. They went on one date before Julie moved to Seattle. In September 1984, David went with a couple of friends to Seattle to visit her. They wrote a lot of letters to each other and talked for several hours on the phone. His letters would always have artwork under the words. Julie moved back to Lewiston in May 1985 and they were married June 12, 1986. The couple lived in Lewiston until 1993, when they moved back to the family home in Lapwai to be closer to his parents and to take care of them.
David was a great storyteller and never had a shortage of stories to tell to anyone who would listen. He had an infectious laugh that came from deep inside. He loved being outdoors and being with friends and family. He like camping, hunting, fishing and road trips. David and Julie would take the kids for drives almost every Sunday and without a doubt there wasn't a roof or a boat trailer that he would point out, making a comment that he probably worked on it or designed it at some point. David loved Julie and would go with almost every idea she had. He knew how important family was to her and he would always make sure she saw them as often as possible no matter how far they had to drive or how many plane changes they would have to make. They even rode the bus to Denver as a family for a new adventure.
He is preceded in death by his parents and many other family members, friends and his best friend, Willis Green. David is survived by his wife and best friend, Julie; their two sons who he was so proud of, John (Kelsey) and Clayton (Cody), all of Lewiston; his four grandkids who brought him so much joy, Laila, Luca, Lawson and Olivia; his sisters, Robin (Steve) Topp and Tammy (Gary) Robinett, all of Lewiston; his in-laws, Lucy (Bob) Trujillo, Bill (Sherrie) Cochran, Tina Larson (Robert), Billie Jo (Paul) Bassett, Bill (Rowena) Cochran and Mike (Jeni) Cochran. He is also survived by several nieces, nephews, cousins, aunts, uncles and too many special friends to list.
A viewing will be held from 6-8 p.m. Thursday, Feb. 4, at Vassar-Rawls Funeral Home, 920 21st Ave., Lewiston. A celebration of life will take place at 3 p.m. Friday at Pi-Nee-Waus Community Center, 504 Main St. S., Lapwai. We love and miss you, David. Until we meet again.
Service Information
Date & Time

Thursday, February 4, 3:00 PM

Location

Pi Nee Waus Community Center
Corner of Main Street & Birch Avenue
Lapwai, Idaho 83540

Get Directions

Additional Details

Viewing will be held Thursday at Vassar-Rawls Funeral Home from 5 - 8:00 p.m.
Condolences
Beverly A Gilliam
So sorry for your loss Julie and family.
Friday, February 19, 2021 12:11 PM
Offer Condolences