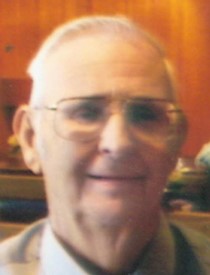 John E. Anderson
11/5/1939 — 9/13/2018
John Ellis Anderson, born Nov. 5, 1939, entered the kingdom of heaven Thursday, Sept. 13, 2018, while his devoted wife of 55 years, Pauline C. (Bonnie) Anderson, sat at his side.
John held many titles over the years: business owner, custodian and mechanic, to name a few. However, his life was defined by his roles in all our lives. His most important roles were these: a great and loyal friend to many lifelong friends and an overly talkative and sharing stranger to everyone he met because he believed nobody was a stranger.
He was a loving and kind uncle to his nephews, their wives and their children, who could always count on a Popsicle from "uncle John" on their way home from school. He was a friend, supporter, brother and a shoulder to lean on throughout the years for his sisters-in-law, Louise Bryant and Sue Boyer. He was a loving and nurturing "Papa" to his beautiful great-granddaughter, "Emmie," and a generous, proud and supportive mentor, "Grumps" to his grandson, "Mattie" (Matthew Anderson-Davis), and his beautiful wife, Hailey Anderson-Davis.
He was a disciplinarian, teacher, provider, supporter and loving dad to his son, Don J. Anderson, and daughter Shannon A. Anderson. His biggest and most important roles were provider, protector, lifelong partner through good times and bad and a devoted and loving husband to his beautiful wife of 55 years. He knew he was the luckiest man on Earth when Bonnie agreed to marry him.
Thanks for the great memories, dad, husband, brother, uncle, Papa, Grumps and friend. You will be greatly missed, but it is now your time to celebrate with not only your loved ones, but our savior Jesus Christ. You will forever be in our hearts and always remembered for your special roles that you left in our memories. Emmie reminds us daily that her Papa is now her angel. Rest in peace and love every minute of your new role as an angel to us all.
John will have a funeral at 11 a.m. Monday at Vassar-Rawls Funeral Home.
Service Information
Date & Time

Monday, September 24, 11:00 AM

Location

Vassar-Rawls Funeral Home
920-21st Avenue
Lewiston, Idaho 83501

Get Directions
Offer Condolences