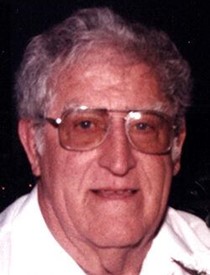 John M. Dahl
11/25/1933 — 2/13/2021
John Martin Dahl, of Lewiston, died Saturday, Feb. 13, 2021, at St. Joseph Regional Medical Center.
John was born Nov. 25, 1933, in Spokane. He was the youngest of four boys born to Gilbert and Edna Dahl. They lived a short time in Usk, Wash., where his father owned his own logging truck and business. In 1947, his family moved to Elk River, where his father bought a saw shop and bar/restaurant, The Square Deal Tavern and Café. John worked for his father in the saw shop and bar while he grew up in Elk River. John enjoyed growing up in Elk River and talked about a scooter he owned he nicknamed "Doodle Bug." He also had a St. Bernard named Laddie that he dearly loved.
John played sports all through high school, including basketball and football, and was the quarterback on a six-man state championship football team for Elk River High School from 1951-53. While in high school, he was visited by a scout from the University of Idaho, who was interested in having John play football for the university. John graduated from high school in 1953, and continued living in Elk River. He married his high school sweetheart, Dolores Mae Trott, Aug. 14, 1954, in Coeur d'Alene. John and Dolores had two children, Arlene Mae Dahl, born March 26, 1956, and Michael John Dahl, born May 19, 1958. John and Dolores lost their daughter, Arlene, to cancer in 2001.
John served as chairman on the school board for Elk River High School for nine years. He worked in logging for 28 years as a faller for J.E. Hall, Potlatch and Diamond Match.
In 1978, John and Dolores moved to Clarkston, and shortly afterward John opened card rooms at Joe's Roundup and Tom Smith's. Later in life, John got a job as a rural paper carrier for the Lewiston Morning Tribune. He loved meeting people and was very conscientious about his paper route.
John had a special relationship with his nephews Donald "Tuffy" Dahl and Johnny Dahl. He also had a close relationship with his son, Mike, and along with Tuffy they enjoyed many hunting trips together.
John watched all ball games and was especially fond of the Mariners. He followed all the games his son played in high school as well as his grandchildren. He was a member of the Clarkston Eagles Lodge and dealt hold-em poker tournaments there. He liked to do picture puzzles and wanted to be remembered as a loving father, grandfather and great-grandfather.
John is survived by his loving wife of 66 years, Dolores Dahl; his son, Mike (Amy) Dahl of Clarkston; five grandchildren, Malissa (Tyson) Hager of Lewiston, Christi (Marshall) Evans of Lewiston, Preston (Juana) Dahl of Goldendale, Chelsey Miller of Lewiston and Amya Dahl of Clarkston; as well as nine great-grandchildren.
In lieu of flowers a donation can be made to Christmas Angels at the Potlatch No. 1 Financial Credit Union in memory of John's daughter, Arlene Dahl. A graveside service will be held at a later date at the Three Pines Cemetery in Elk River.
Offer Condolences